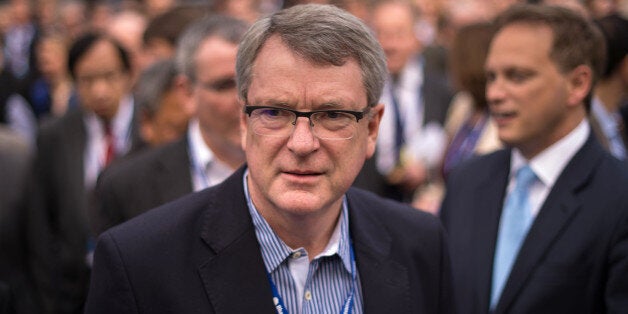 Boris Johnson's character has made him a successful mayor of London, but voters may want a "different approach" from their next Prime Minister, the mastermind behind David Cameron's election victory has said.
Lynton Crosby said Boris was "interesting and different" and a "possible" future Tory leader, but cautioned that there were more than "half-a-dozen" other Conservative MPs that could succeed Cameron.
Crosby helped run Boris' successful 2008 and 2012 London mayoral election campaigns. "One of Boris Johnson's attractions is his character, he's not just a white bread politician. there's something interesting and different about him," he said.
But Crosby warned this would not always appeal to voters. "In certain circumstances that is a really fine quality. There will be other occasions where people might say we want somebody who is authentic but has a different approach to things because of the circumstances we face," he said.
In an interview due to go out on the Monday of the Conservative Party conference, Crosby stressed: "I think there are lot people who could be Prime Minister.
"The one thing I don't do is speculate about those things because you see it so many times, so-and-so is the front runner then so-and-so is no longer the frontrunner, then it is impossible for someone to win. And guess what happened, Jeremy Corbyn just became leader of the Labour Party, now, two months before, that was not on the cards."
But asked if Boris could be Prime Minister, Crosby said: "It's possible he could lead the party. He is certainly capable of doing so," adding: "There's probably half-a-dozen or more, or most would think they could, there, who could lead the party."
The Conservative Party's annual conference kicks off in Manchester this weekend and much of the talk will focus on who will succeed Cameron when he steps down before the 2020 election.
Boris is expected to stand in that leadership race, as are George Osborne and Theresa May. Yesterday education secretary Nicky Morgan also suggested she would be interested in having a go at the top job.
A Survation poll for The Huffington Post released yesterday revealed Boris is the favourite of both Tory voters and the public at large to take over from Cameron.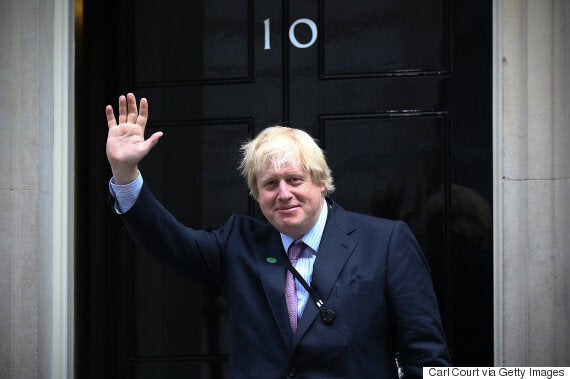 In the interview, Crosby said Jeremy Corbyn as a "throwback" who only appeals to a narrow section of the left and warned Labour it would be unelectable if it remained bitterly divided."If you are facing an uncertain world, why would you chose a party that can't govern itself? If you can't govern yourself how can you govern the country?" he said.
He added: "Ed Miliband was Jeremy Corbyn light and now they [Labour] have opted for full fat and I don't think that's an option that most people would want.
"The problem for Mr Corbyn is twofold. He doesn't actually have a positive story about a contemporary Britain, he is a throwback ... and secondly and clearly his party is heavily fractured and divided.
"If you're a voter looking at two major political parties from which to choose, you see one which is led by someone who has now been in the post of prime minister for over five years, who has been a leader for 10, whose endured lots of pressures and come out of the other side, and then a party that is at itself, fighting among itself, unclear about the sort of direction it wants to take things.
Crosby compared Corbyn to Donald Trump, left wing Democratic presidential candidate Bernie Sanders and Nigel Farage. "These people are appealing to a fairly narrow group on one part of the spectrum," he said.
"Trump is appealing to the right, Farage similarly. And what do you hear people saying about them? They are 'calling it the way it is, they are not white bread politicians, they are saying the things that should be said', that's from the conservative right wing perspective.
"And then if you look at Corbyn, somewhat, the left are saying the same sort of thing about him. He's making a populist appeal to the left, but it's a very narrow element of the spectrum and the difference between Farage and Trump is ultimately they are not leading a major political party. But Jeremy Corbyn is.
"People who have left wing views would see him as authentic and true to that left wing agenda."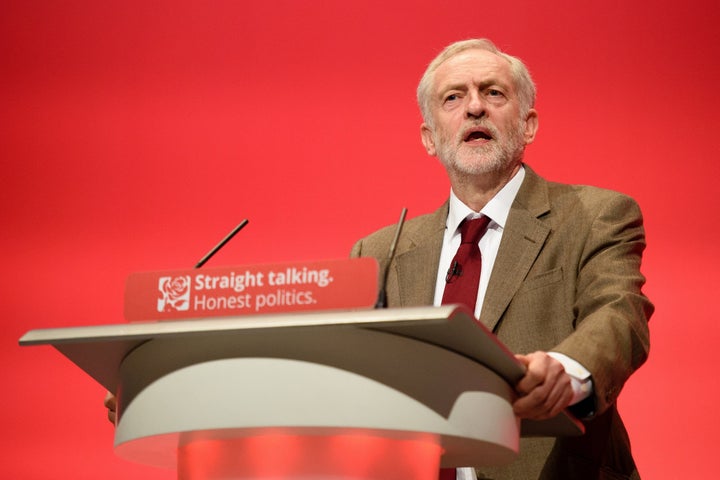 Crosby said the Conservative Party should not get complacent about the Labour leader. "I wouldn't dismiss Mr Corbyn at all," he said.
But added: "I think his challenge is having been in parliament for such a very long time and being a relatively old person, by political standards, in his late 60s, having never held office and always run against things, he has been anti a lot, the challenge for him to be will to articulate a positive and clear message that strikes a chord with enough voters to win the seats that need to be won. The point of this system in this country is it's a parliamentary system, you have to win seats."
Looking back at the 2015 general election, Crosby said Labour was lazy and assumed "they could flop back in over the line" and into power.
He praised Cameron for providing "a very strong and clear direction" for the party, particularly in the "second half of his term".
And he said the idea that the prime minister liked to "chillax" too much was inaccurate. "He works incredibly hard actually, people have said the same thing about Boris, Both of them work incredibly hard, Boris works in different way perhaps, but they both work incredibly hard," he said.
"He is a very measured person who is not going to get spooked," Crosby said of Cameron. "Having that calmness and sense of perspective is a good thing."
Popular in the Community