The novelty of eating birthday cake never gets old, but few of us will remember what it was like the first time we tried it.
This little girl's reaction to eating her first ever birthday cake when she turned one was caught on camera.
After initial reluctance she then goes face first into the icing. What follows is pretty hilarious.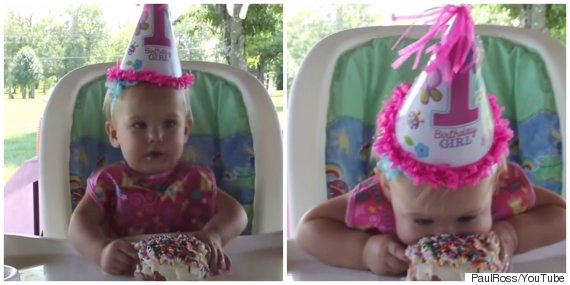 SEE ALSO:

Dad Overexcited As Young Daughter Catches Huge Fish With Her Bright Pink Barbie Fishing Pole

Fearne Cotton Is Hailed A 'Legend Of A Mother' After Letting Son Rex Touch Her Eyeball In Latest Video