Federal law officials investigating the Oregon college massacre are scrutinising a 4chan thread to determine if it is linked to the gunman.
Chris Harper-Mercer killed at least nine people before being fatally shot in a stand-off with police on Thursday.
Ahead of the shooting, a posting on the message board included a photo of a crudely drawn frog used regularly in Internet memes with a gun and warned other users not to go to school on Thursday in the Northwest.

Federal law enforcement officers are examining these messages
It said: "Some of you guys are alright. Don't go to school tomorrow if you are in the northwest. Happening thread will be posted tomorrow morning.
"So long space robots."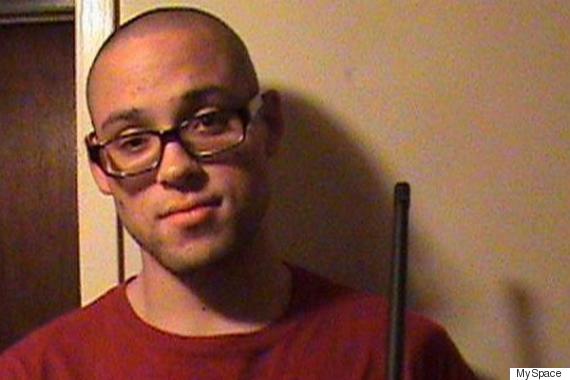 Gunman Chris Harper-Mercer was killed
The messages that followed spoke of mass shootings, with some egging on and even offering tips to the original poster. The full archived thread can be read here.
It was unclear if the messages were tied to the shooting because of the anonymous and sprawling nature of the site.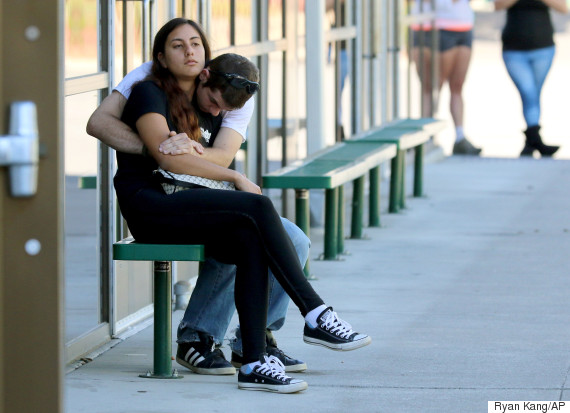 Relatives and friends comfort each other in the wake of the shooting
As The Verge points out: "4chan has become a popular place for internet trolls who enjoy riling up the community with hoax statements."
lmfao people actually think eggman was the shooter? pic.twitter.com/eXqyrWPIT8

— Skelejuke (@Skelejuke) October 1, 2015
What's more, The Daily Dot reports a 4chan forum then tried to retrospectively frame one of its own users for the mass shooting.
But attempts to finger user "Eggman" were unsuccessful when NBC was able to prove he was actually alive and had reached out to the channel.
The so called "Egg Man" or person who 4chan and other listed as the Oregon shooter is NOT him. He is alive and has communicated to NBC.

— Tom Winter (@Tom_Winter) October 1, 2015
Gunman Harper-Mercer, who was reportedly born in the UK, had social media profiles featuring content supporting the IRA and apparently demanded to know his victims' religious beliefs before opening fire at Umpqua Community College in Roseburg, Oregon.
It is the 45th school shooting in the US this year.