David Cameron called the Syria president a "butcher" on Saturday, while lambasting Russian military intervention on behalf of the regime. The strongly worded comments accused Moscow of propping up the despot, adding the Vladimir Putin's forces were not discriminating between targeting members of the Islamic State and moderate opposition groups fighting Assad.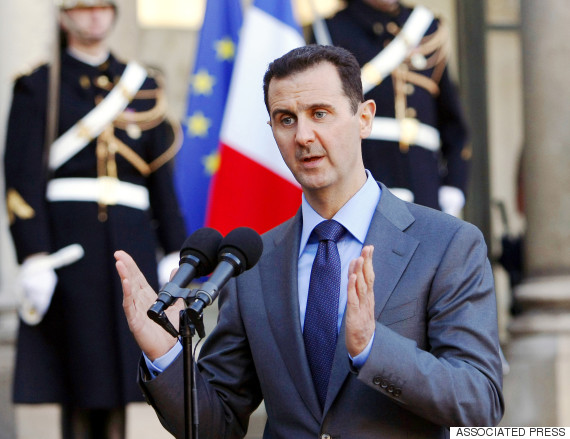 Bashar al-Assad addresses reporters following his meeting with French President Nicolas Sarkozy at the Elysee Palace in Paris, France in 2010
"It's absolutely clear that Russia is not discriminating between Isil and the legitimate Syrian opposition groups and, as a result, they are actually backing the butcher Assad and helping him and really making the situation worse," Cameron said. "Rightly, they have been condemned across the Arab world for what they have done and I think the Arab world is right about that. But we should be using this moment now to try to force forward a comprehensive plan to bring political transition in Syria because that is the answer for bringing peace to the region."
The prime minister's comments echoed those of Defence Secretary Michael Fallon, who earlier had accused Russia of killing civilians and Free Syrian forces. "We're analysing where the strikes are going every morning. The vast majority are not against IS at all," he told The Sun. "Our evidence indicates they are dropping unguided munitions in civilian areas, killing civilians, and they are dropping them against the Free Syrian forces fighting Assad. He's shoring up Assad and perpetuating the suffering."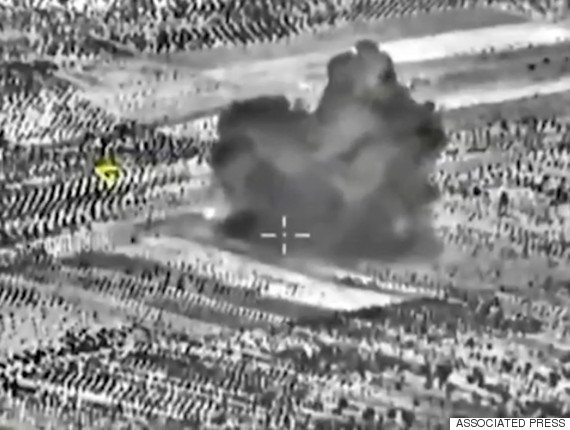 Footage taken from Russian Defense Ministry official website on Friday, Oct. 2, 2015, shows another attack made from a fighter jet in Syria
On Saturday, Russian and Syrian warplanes continued to hit targets across the country. Reported by AP, Russian military spokesman Igor Konashenkov said the aircraft flew 20 missions in Syria over the past day, hitting nine IS targets. However, a Syria military official interviewed on state TV said airstrikes had destroyed a command center in the central town of Latamneh in Hama province, and attacked targets in the northwestern areas of Jisr al-Shughour and Maaret al-Numan. There is no Islamic state presence in Jisr al-Shughour and Maaret al-Numan.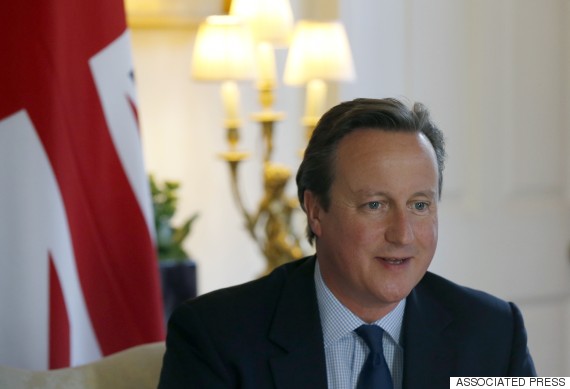 David Cameron listens to the Croatia PM Zoran Milanovic ahead of a meeting inside 10 Downing Street, in London, Thursday, Oct. 1, 2015
Russia maintains their airstrikes, which began on Wednesday, are targeting the Islamic State group, however US intelligence contends Moscow is also targeting Western-backed rebel factions who oppose Assad.