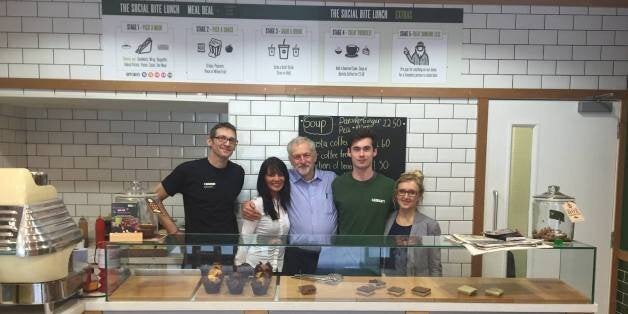 Jeremy Corbyn has lived up to his reputation for putting the hard-up at the forefront of his agenda by buying meals for the homeless at a cafe in Scotland.
The Labour leader visited the Social Bite cafe in Glasgow on Friday and pre-paid for two meals to be given to homeless patrons.
A spokeswoman said: "Mr Corbyn visited our Bothwell Street shop yesterday/Friday morning. We appreciate his kind donation."
One in four of the cafe's staff are formerly homeless people and they run a "suspended coffee and food' initiative in which customers can pay upfront for meals and drinks which are then given to homeless people.
A customer added "At first people weren't sure if it was him because he was just sitting the shop alone eating a bacon and egg roll.
"But then someone approached him and he was really chatty and friendly.
"He said he wanted to check out the shop because it's for charity and bought two suspended meals for the homeless.
"He even got behind the counter and was having a laugh with staff."
Popular in the Community