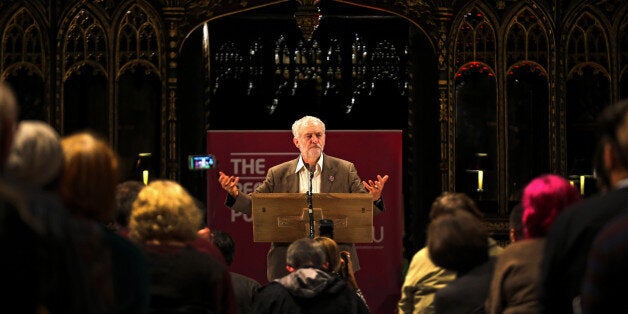 Jeremy Corbyn claimed the Tories want to take the UK back to the 1830s this evening as he addressed a huge union-organised rally in central Manchester.
An estimated 7,000 people turned out to hear the Labour leader speak at an event organised by the Communications Workers Union at Manchester Cathedral – less than a mile away from where the Conservatives are holding their annual conference.
More than a thousand people crammed into the cathedral itself, while a stage was erected outside for the speakers to address the many more who had turned out.
The Labour leader joined a host of others objecting the Government's sale of Royal Mail, including Green Party leader Natalie Bennett and Labour's Shadow Education Secretary Lucy Powell.
Addressing the hall after speaking to the thousands outside, Mr Corbyn said: "Is it really right or necessary that the richest few families earn as much as the combined wealth of a fifth of the rest of the population?
"Is it right that we ignore people sleeping rough in Britain?
"Is it right that children are having their benefits cut because of the cut in family tax credit?
"Is it right that we are deliberately increasing the levels of poverty and inequality in our society?
"Are they necessary economic choices or are they political choices from people who want to create a society – or recreate something that looks more like the 1930s or possibly even the 1830s."
A week of protests in Manchester has been organised by unions and other bodies to coincide with the Conservative conference.
While the vast majority of protests have been peaceful, there have been some ugly scenes, including journalists being spat on, and many heckled and described as "Tory scum."
While Mr Corbyn received enthusiastic cheers from all in the hall, Ms Powell looked shocked when CWU's Deputy General Secretary Terry Pullinger said the rise of Corbynmania "makes you want to celebrate the fact Labour lost the election".
Ms Powell turned to others on the panel and said: "I can't clap that."
Within minutes of the remarks being tweeted out by journalists at the rally, some Labour MPs expressed their shock.
Shadow Rail Minister John Reynolds tweeted "God help us", while newly-elected MP Wes Streeting tweeted: "Tell that to woman who wept in my surgery last week because of tax credit cuts. My words aren't suitable for Twitter."
He added: "I suppose when you're Deputy GS [General Secretary] you don't need a Labour govt in the way a single parent with two kids does."
Former Shadow Work and Pensions Secretary Rachel Reeves tweeted: "How depressing."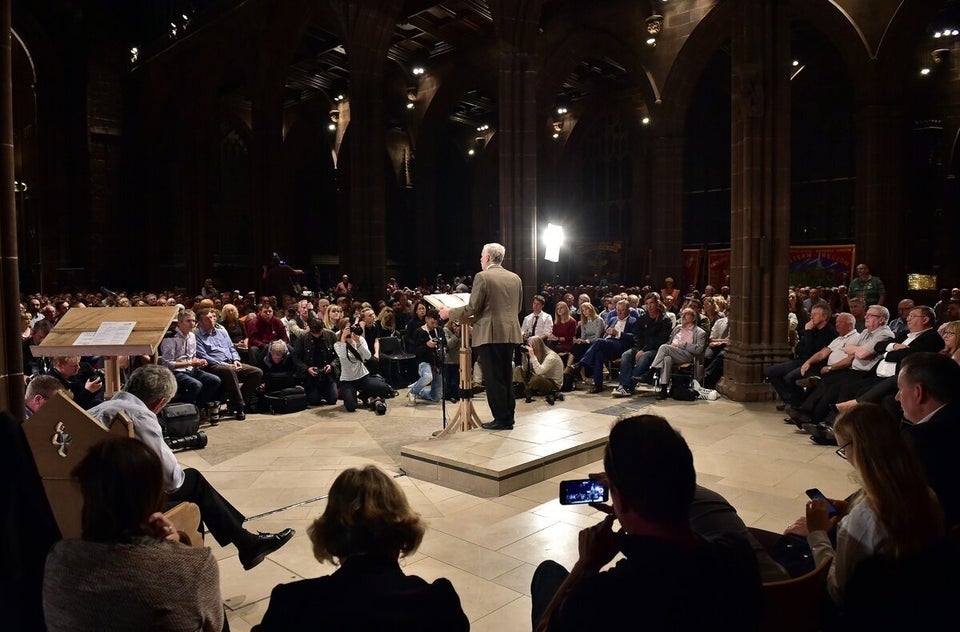 Jeremy Corbyn attends a 'People's Post' rally
Popular in the Community