Warning: This article contains images some may find distressing
A British millionaire is in hospital after his supercar crashed at a motor show, injuring 26 people.
Businessman Paul Bailey was driving the Porsche 918 Spyder when it clipped the grass, spun out of control and ploughed into spectators at the event in Malta, according to reports.
Mr Bailey, who is in a stable condition, is among 14 people who are still in hospital, a spokeswoman for Malta's Secretary for Health said, according to the Press Association.
Five of those injured are in a critical condition, allegedly including a six-year-old girl, while the driver and others were taken to hospital with fractures or cuts, and the rest suffered minor injuries.
Story continues below pictures...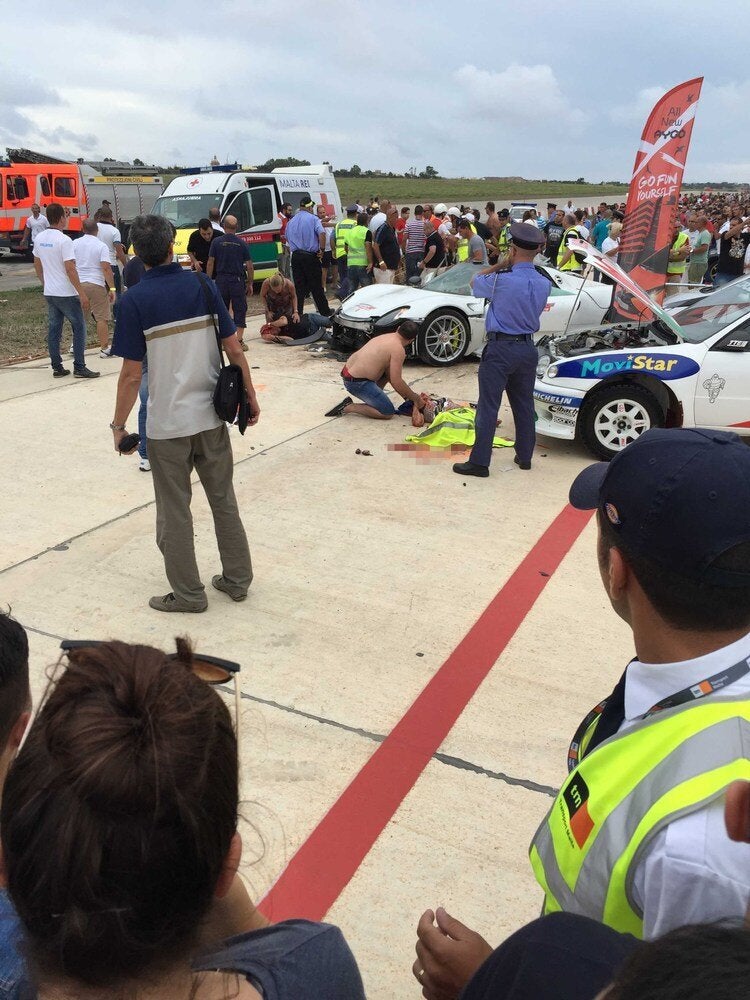 Car Crashes at the Malta Motor Show
A spokeswoman for the Office of the President said Malta's President, Marie Louise Coleiro Preca, is "traumatised and devastated" by the incident.
The spokeswoman said a magisterial inquiry is under way.
Witnesses said the car was driving at high speed along an unused airport taxiway in the Hal Farrug district when the accident happened on Sunday.
An eyewitness told Times of Malta: "The car was speeding down the taxiway when a back wheel went on the grass.
"The car spun out of control, went through the barriers where a large crowd was watching, and into the area of the static car exhibition.
"Many people were hit, there was chaos and screams."
Mr Bailey, a self-made millionaire from the East Midlands, has a collection of more than 30 supercars, including a £866,000 McLaren P1 and £1.2 million customised Ferrari, according to Mail Online.
He reportedly bought the limited edition Porsche Spyder for £780,000 in January this year.
The rest of the motor show, hosted by Malta's president to raise money for charity, was cancelled.
Related