A group of acid attack survivors have set up a café to help empower other abused women.
The café in Agra, India, was opened by a non-governmental organisation aiming to encourage society to accept acid survivors - who are often shunned by their community.
The café, Sheroes Hangout, is run by Laxmi, Rupa, Chanchal, Ritu and Sonam, who do everything from cooking and cleaning to accounting and designing dresses.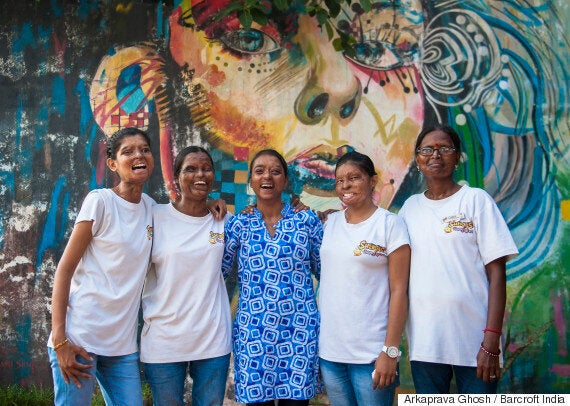 Rupa, now 22, was attacked when she was just 15 years old while sleeping at home.
The acid melted her skin, burned her eyebrows and disfigured her upper lip, leaving her in a coma for six weeks.
When she finally regained consciousness, Rupa could only recognise people by their voices.
But now, after finding Sheroes Hangout, Rupa has regained her confidence and even designs dresses, which are sold in a small boutique inside the café.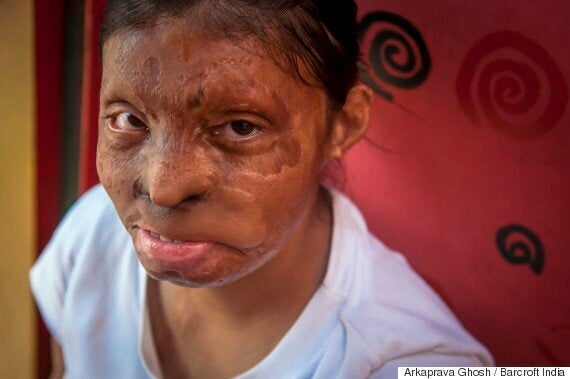 Rupa said: "I have made friends here, which I didn't have earlier. I get great support here."
Another woman Ritu has spoken of how her life has changed since finding the support of the café.
"My family supported me but entire life gets disturbed after the attack," she said. "I had to leave my studies after the attack. I was a state level Volley ball player. I quit that too."
"Before I had joined the campaign I used to cover my face but now I don't hide it from anyone."
Inspired by a beauty parlour in Pakistan run by acid attack survivors, the cafe has become a symbol of bravery and female empowerment.
The women also reach out to other acid attack victims in the community.
Fourteen-year-old Dolly was attacked with acid by a lovesick local boy.
Now the teenager does her schoolwork at the café with the help of a tutor and dreams of studying medicine in the future.
Dolly said: "Everyone in the café wants me to fulfil my dream of becoming a doctor.
"Customers come in and tell us that you were beautiful before, you are beautiful now as well. Keep working."
Sheroes was founded in 2013 as an initiative by the Stop Acid Attacks campaign and Chaanv foundation – a charity providing rehabilitation to acid attack survivors.
Social Worker Alok Dixit, who founded the Stop Acid Attacks campaign, said: "After the victims are treated, their biggest challenge is the society which does not aid their rehabilitation.
"When we tried to understand the cases in detail, we understood that it was the society's weakness, which we had not paid attention to.
"After joining the café their thoughts have changed, there is positivity in them now. They have realised that whatever they have been told up until now is wrong."
Similar cafes are now being planned in other cities of India.
Rupa said: "I wish that the Sheroes Hangout café scales heights and is known not only in India but throughout the world.
"There should be no one in the world who does not know about this café."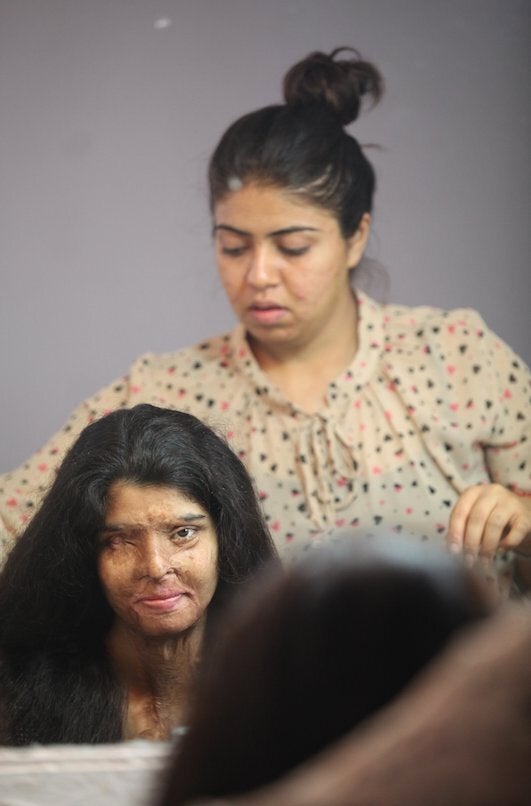 Acid Attack Victims In Powerful Photoshoot