A young Tory woke up with more than just alcohol causing his hangover this week, after he went on a night out in Manchester and forked out over £300 on a taxi back to London.
The 19-year-old student hit the city centre hard after attending a day of talks and events at the Tory conference, which is taking place in Manchester this week.
He was understood to have gone out drinking after Chancellor George Osborne's speech to delegates on Monday.
But when the teenager woke up the next day, he discovered himself back home in London - some 200 miles away.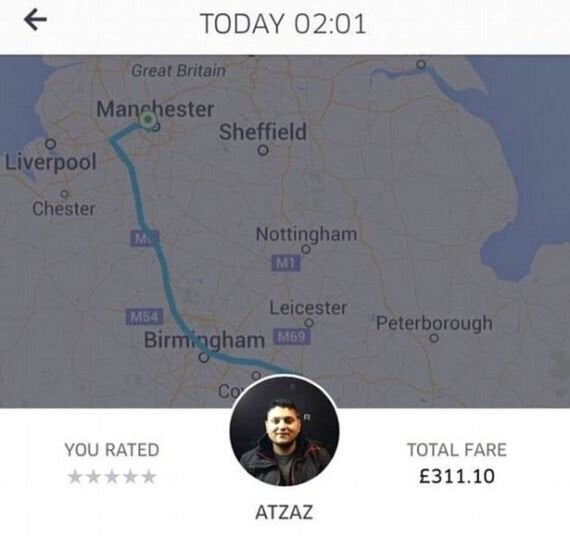 He checked his emails and discovered a £311 receipt from taxi app firm Uber.
The student posted the receipt on social media and said: "Went out in Manchester, woke up in London.
"Checked my emails to see a £311 Uber journey. Must have been an interesting night."
He reasoned that he must have entered his home address into the app upon booking the journey by mistake.
The student told Buzzfeed he would not be able to afford a tube journey, let alone enough for a ticket back to Manchester.
He reportedly said: "Well you know what a drunken night out is like. I'm 19-years-old and intend to enjoy my youth."
Popular in the Community