Jon Hubble filmed Zack running out the front door to greet Mr Whippy, before excitedly offering cash contained in a box.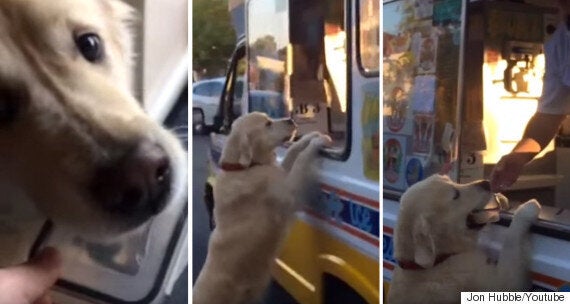 Zack receives money from his owner, left, hands it over to Mr Whippy, centre, before receiving his ice cream in a box, right.
In exchange the ice cream man fills the box with soft serve, before handing it back.
Zack looks like he couldn't be happier.
Popular in the Community