A toy pirate ship featuring a figurine resembling an African American wearing a slave collar is causing controversy.
Ida Lockett's five-year-old son received the toy as a birthday present and she was helping him put it together when she noted the instructions advised placing the shackle around the figure's neck.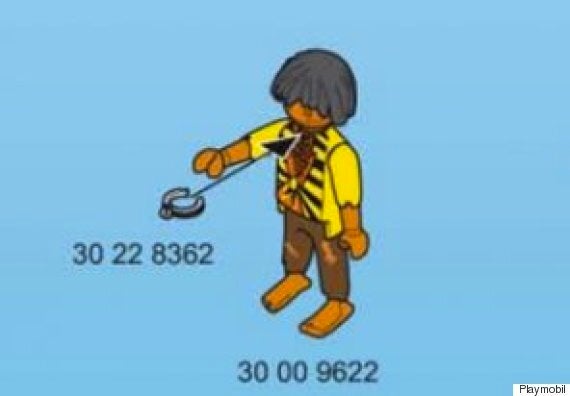 The instructions appear to advise placing a shackle around the figure's neck
"The fact you can Google it, look it up, say what it is – it's a slave collar.
"[The toy] told my son to put a slave cuff around the black character's neck, and then to play with the toy."
He said: "If you look at the box, you can see that the pirate figure is clearly a crew member on the pirate ship and not a captive.
"The figure was meant to represent a pirate who was a former slave in a historical context. It was not our intention to offend anyone in any way."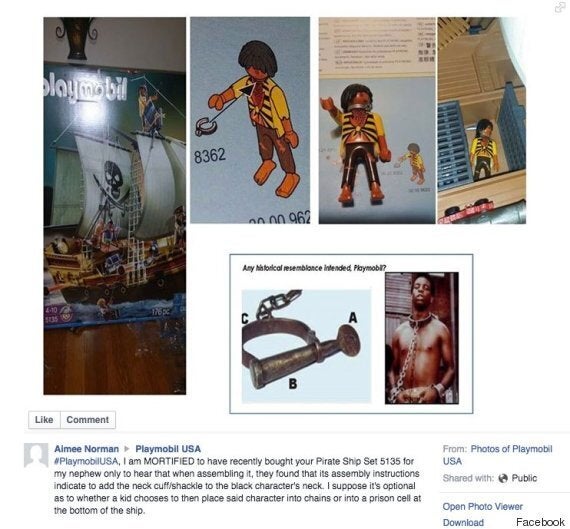 But offence has been caused.
She added: "Newsflash, Playmobil: This is the 21st century. People of African descent have contributed to mankind in a myriad of ways that existed outside of the disgusting institution of the slave trade.
"Selling children's toys that are suggestive of slavery in play is obscene, even more so given the market absence of diversity in your entire toy line.
Popular in the Community