Ten people, including a number of children, are believed to have died in a fire at a traveller site south of Dublin.
Gardai said they believed there were "a number of fatalities" after the blaze overnight at a halting in Carrickmines.
Dublin Fire Brigade tweeted that there were "a number of fatalities on scene" and that two adults and two children had been taken to hospital.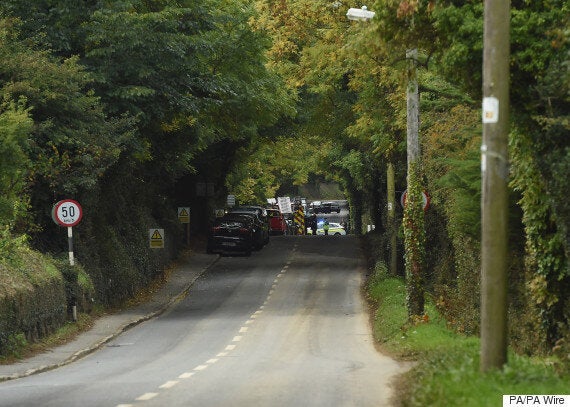 Fire crews in Carrickmines, south of Dublin, where ten people are believed to have died in a fire
President Michael D Higgins told the Press Association: "I am shocked and saddened to learn of the death of at least nine people and the injury to several others in Carrickmines earlier today. This is a most dreadful tragedy.
"My thoughts at this time are with the families and friends of those who have lost their lives and those who have been injured.
"I have asked to be kept informed on this shocking event throughout the day."
Six fire crews and three ambulances attended at the scene in Glenamuck Road South.
A Gardai spokesman said: "The emergency services have been at scene since approximately 4am this morning. There are believed to be a number of fatalities and two adults have also been taken to St Vincents and Tallaght Hospitals suffering from smoke inhalation."
The Archbishop of Dublin, Diarmuid Martin, said the news was heartbreaking for all in the traveller and wider local community, and asked for prayers to be said for the dead and injured and their families.
Fianna Fail leader Micheal Martin said: "This is an extremely shocking incident and I want to express my deepest sympathy to the families affected by this tragedy."
Sinn Fein president Gerry Adams said it was "horrific news to wake to on a Saturday morning", while Alex White, Labour's Minister for Communications, Energy and Natural Resources and TD for Dublin Rathdown, said: "Our thoughts and prayers are with those who are currently battling with their injuries, and the families and friends of the all those who died."
Popular in the Community