A Daily Mail columnist has been accused of a massive u-turn while writing about the winner of this year's 'The Great British Bake Off'.
She added that the latest evictee from the program would still be on the show if "she'd made a chocolate mosque".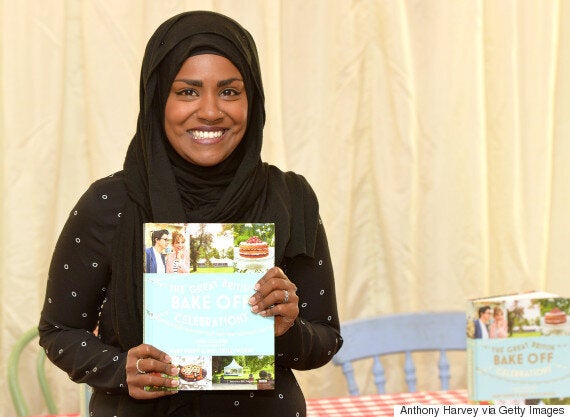 Since Hussain was declared the winner, Platell has been accused of a cynical change of heart.
Her new article states: "One of the many appealing things about Nadiya is her solid bedrock of home and family, of traditional values. She is the daughter of a Bangladeshi couple who moved to England in the Seventies to escape poverty.
"Let us hope she and her 'dreamboat' husband are grounded in those values, and are sufficiently level-headed not to let fame destroy what they have. And that, while she can become a celebrity Domestic Goddess (and how nearly stardom destroyed Nigella Lawson!), she remains first and foremost a goddess in her own home."
The highest rated comments on the article are...
"I seem to recall Amanda, an article recently written by yourself where you complained her success was a PC stitch-up. You seem to change your opinions as often as I change my underwear. At least have the backbone to adhere to your principles, no matter how odious they may be. Maybe the backlash against the Sun columnist who expressed similar opinions has scared you off a bit?"
"Beep, Beep, Beep, Amanda Platell reversing". Stir up the masses with your "too PC" crap at the beginning of the series, seriously under estimating the British public and now, suddenly, Nadiya is your sweetheart. You should be ashamed."
"Coming from the same reporter that slated her before she won, bit rich."
He wrote: "An obvious subtext to Platell's story is that the other contestants were favoured, irrespective of the quality of their cake work, because they fulfilled some kind of politically correct quota, such as "Muslim mum" and "gay doctor".
"But the idea that this could be a deciding factor is undermined by the presence of the third victor, Ian Cumming, for whom the best denigrating epithet that the increasingly desperate Platell can find is "new man", a phrase last used pejoratively by a woman wearing legwarmers in the early 1980s.
"... it seems the contrived and demonstrably invalid "chocolate mosque" idea was designed to inflame a particular sort of monetisable sentiment, also evident in the provocative headlines composted down from Theresa May's Conservative conference speech. "Here they are, coming over here, destabilising society and winning Bake Off. With their chocolate mosques."
Here is some of the reaction to Platell's original article...
Story continues after slideshow...

The 15 Most Daily Mail Headlines
Related