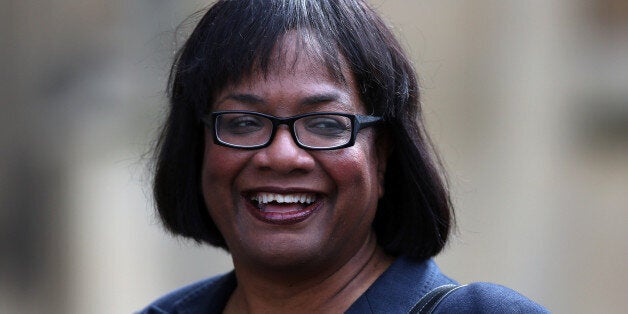 Labour MPs have hit back at Diane Abbott, after the shadow international development secretary criticised party colleagues who were considering backing military strikes against Isis in Syria.
On Sunday, Abbott accused some Labour MPs of wanting to help David Cameron "in his long held desire to bomb Syria".
MP John Woodcock accused Abbott of behaving like an "internet troll" and said it was "sad" that a shadow cabinet minister would "reduce" the debate to party politics.
Batley and Spen MP Jo Cox, who yesterday wrote an article suggesting a "military component" may be needed in Syria, told the BBC's Daily Politics today that the debate should be "above party politics".
Corbyn has said he will not vote in favour of military action. But many Labour MPs are minded to support the prime minister. Cox called for Labour MPs to be given a free vote when Cameron brings the proposals to the Commons.
And writing on The Huffington Post today, Birmingham Yardley MP Jess Phillips said it was "lazy, self-indulgent rhetoric to think that any MP would drop a bomb to have a pop at the leader".
"Shouting one entrenched position and then others shouting theirs will not help. This is not about parties and who looks the most electable. Sod electability this is about saving lives and safety at home and abroad. This is not a rebellion in order to have a go at Corbyn," she said.
Abbott recently accused some in her party of supporting military action in order to destabilise Jeremy Corbyn's leadership. She told a meeting at the Labour Party conference in September: "I hear that there are Labour MPs, supporters of losing candidates, who think that by voting to support the bombing in Syria, they can strike a blow against our new leader," she said.
"And I say to them, the Labour movement will never forgive people who vote to put British troops in harms way because of internal Labour politics."
Popular in the Community