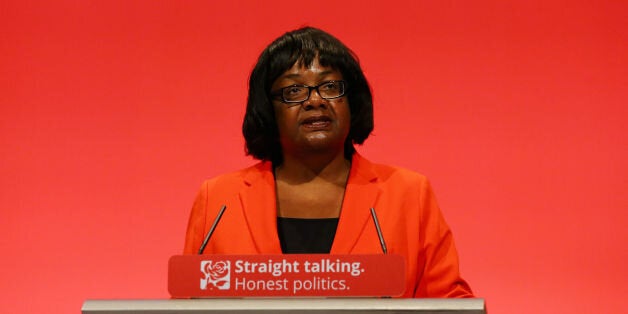 Labour's economic policy confusion continued this morning as Shadow Cabinet Minister Diane Abbott laughed off trying to explain a u-turn on the party's opposition to a key Government policy.
A meeting of the Parliamentary Labour Party (PLP) last night descended into rows when the u-turn was revealed, with one former Cabinet minister describing the affair as "a total fucking shambles".
Former Shadow Chancellor Chris Leslie today said Labour's economic policy was going from "one extreme to the other" and hoped the Labour leadership could be persuaded to abstain in the vote on the issue in the Commons tomorrow.
This morning, no one from Labour's Shadow Treasury team was available to defend the u-turn on BBC Radio 4's Today programme, so Shadow International Development Secretary Ms Abbott appeared instead.
When asked why Shadow Chancellor John McDonnell had decided to vote against the Charter for Budget Responsibility after previously saying he would back the proposal, Ms Abbott said: "He will be explaining that to the House of Commons tomorrow so you will not have long to wait to find out."
She added: "It's not for me to pre-empt him. We shouldn't get caught up in a process story. It's fundamental and the position we are in now, which is opposing Osborne's gimmicky legislation saying we should never run a deficit, we are in the right position now. It's a position that most of the PLP is comfortable with and I think most party members."
Today presenter John Humphrys again asked why there had been a u-turn, to which Ms Abbott repeated: "It's not for me to pre-empt what John McDonnell will tell the House of Commons."
Mr Humphrys said: "You know it's a pretty sad answer?"
Ms Abbott replied with laughter: "I don't think it's sad at all, I think it's a great answer."
Referring to the at times tempestuous meeting of the PLP last night, Ms Abbott said: "Some people are only slowly coming to terms with the fact Jeremy won. Once they've come to terms with that, they will be happy."
When asked how long she thought that would take, Ms Abbott replied: "Oooh, I hope weeks, rather than months."
Prior to Ms Abbott's interview, Mr Leslie appeared on the same programme and called on the current Shadow Chancellor to explain his "change of heart" on the issue.
Mr Leslie said: "I think if you're not ideologically wedded to or against the concept of a surplus, as I was saying throughout the summer, it is in my view better to abstain from George Osborne's tactical game here.
"This is about politics, George Osborne has tabled it in that way and Labour should set out and table its own motion, table its own view.
"I think that's what I hope, still, maybe we can get John McDonnell into that particular position.
"I think it would be a better thing not to engage in the game-playing with George Osborne but to put down our own motion, I think that would be a more sensible, pragmatic place because it's what's right for the economy and what's right for public services."
Appearing on the BBC 2's Daily Politics programme, Labour MP John Mann said McDonnell had "fallen into the trap clumsily and stupidly".
And former shadow minister Emma Reynolds told the same programme that MPs were left "confused" by the u-turn. "The public judge you on your early days and they make up their minds pretty quickly," she said.
Labour's deputy leader Tom Watson was quizzed about his party's economic policy by the BBC as he left his home this morning.
Popular in the Community