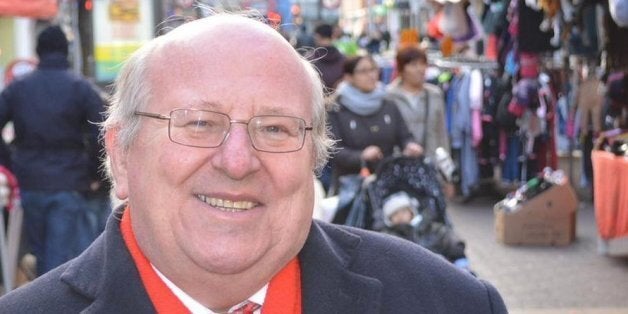 Labour MP Mike Gapes had clearly had his Weetabix this morning when he logged on to Twitter.
The Ilford South MP, who has served in the Commons since 1992, has not been shy in questioning the direction of Labour since Jeremy Corbyn's election as leader this summer.
Taking to the social media network, Mr Gapes kicked off what would be a feisty tweeting session:
His comments lead to the now sadly inevitable calls from some Corbynistas for him to quit the party, which really fired the West Ham supporting backbencher up:
Mr Gapes, who has always served as a backbencher, then tore into claims he was being disloyal to Mr Corbyn:
Some felt he shouldn't be airing his disagreements with his party's leadership in public. Mr Gapes did not agree:
And as for any suggestion that Mr Gapes would quit the party or stand down, well, that idea didn't really fly:
Political commentators praised Mr Gapes for standing up to the trolls, while fellow Labour MP Wes Streeting – a big fan of Tony Blair – sent a message of solidarity from the neighbouring constituency of Ilford North:
Photoshop wizard General Boles pretty much summed up Mr Gapes's actions:
It's fair to say Mr Gapes hasn't always been totally convinced by John McDonnell's appointment as Shadow Chancellor.
Reacting to news of his appointment while live on the radio, he initially appeared not to believe the veteran backbencher had been given the job.
"Well, I, hmm, are you sure about that?" he said when told by BBC presenter Carolyn Quinn.