Vin Diesel found himself hitting the headlines for bizarre reasons last week, when snaps of him relaxing in Miami caused commotion on Twitter.
The actor - who is more than entitled to a few weeks off from the gym when he pleases - was looking softer than usual, but he's now hit back at critics with a super buff snap:
He captioned the photo: "The pic from yesterday... For those who wanted the show... For all the angels that love dad bod regardless... I will post an exclusive video on my Facebook when I am done with press today."
A number of Twitter users posted comments about Vin's 'dad bod' when the previous snaps were revealed last week, and they weren't exactly forgiving.
"Vin Diesel, how did you get fat and flabby?," wrote one Twitter user, while another added: "Our worst nightmare may have come true! Vin diesel has a belly!"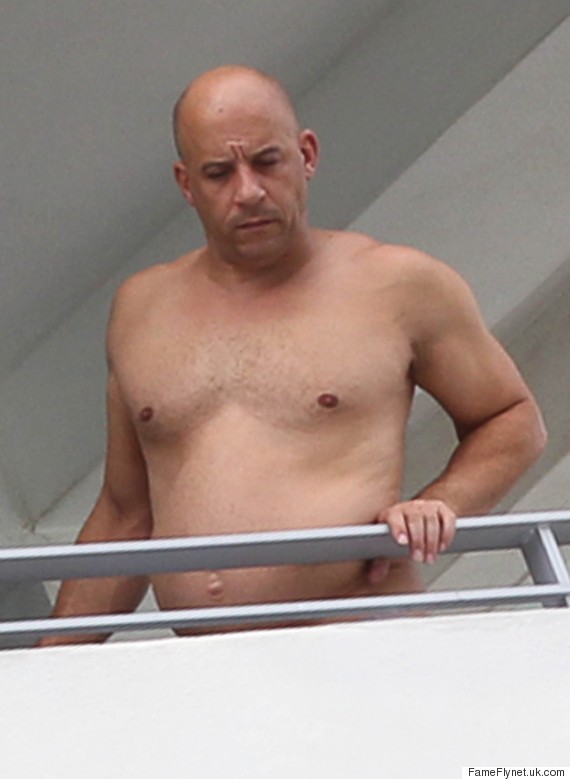 Vin Diesel
The 48-year-old actor is currently busy promoting his latest movie, 'The Last Witch Hunter', which boasts an all-star cast including Michael Caine and Elijah Wood.
Vin has previously stated that the film has helped him cope following the loss of his friend and 'Fast And Furious' co-star Paul Walker.
Speaking about his character in the movie, he said: "The idea that someone immortal could be so melancholy, 2014 was a tough year for me in many ways.
"Playing a character that was masking his sorrow was very appropriate, because that's what I was doing in real-life with the post 'Furious 7'."
LIKE US ON FACEBOOK | FOLLOW US ON TWITTER