This year's winner of the Wildlife Photographer Of The Year Competition has been awarded to amateur photographer Don Gutoski for his incredible image 'A tale of two foxes' battling it out for survival in the subarctic climes of Cape Churchill, Canada.
Beating more than 42,000 entries submitted from across 96 countries Canadian physician Gutoski reveals how he captured his winning image.
"Cape Churchill is where the range of the red fox and the more northern Arctic fox overlap.

'The Cape Churchill wildlife guides heard that the two species will occasionally fight, but no one we talked to had ever seen this behaviour', says Don.

'I first noticed the red fox hunting and interacting with some prey and on closer approach realised that prey was a white Arctic fox.

'By the time I got close enough to capture the event, the fight was over and the victor was feeding. I took a number of pictures of the event, until the red fox had eaten its fill, and picked up the remains to find a hiding spot for a later meal.'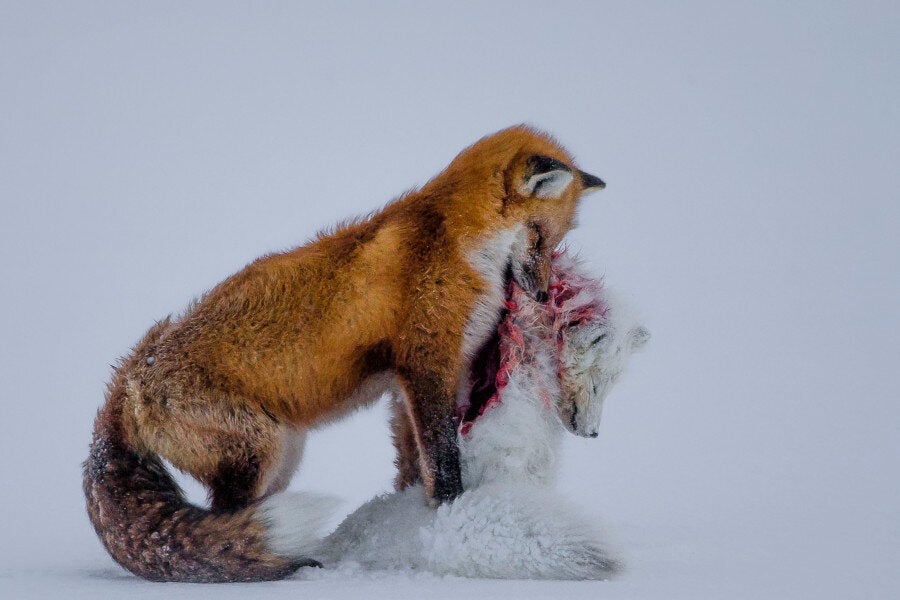 Don Gutoski 'A tale of two foxes'
Canon EOS-1D X + 200-400mm f4 lens + 1.4x extender at 784mm; 1/1000 sec at f8; ISO 640
The Natural History Museum described this as 'a frozen moment revealing a surprising behaviour, Red foxes don't actively hunt Arctic foxes, but where the ranges of two predators overlap, there can be conflict. In this case, it led to a deadly attack."
The Wildlife Photographer of the Year exhibition, opens at the Natural History Museum on 16 October. Celebrating the rich array of life on our planet, the exhibition will embark on a UK and international tour, to inspire millions of people across the world to appreciate and conserve the natural world.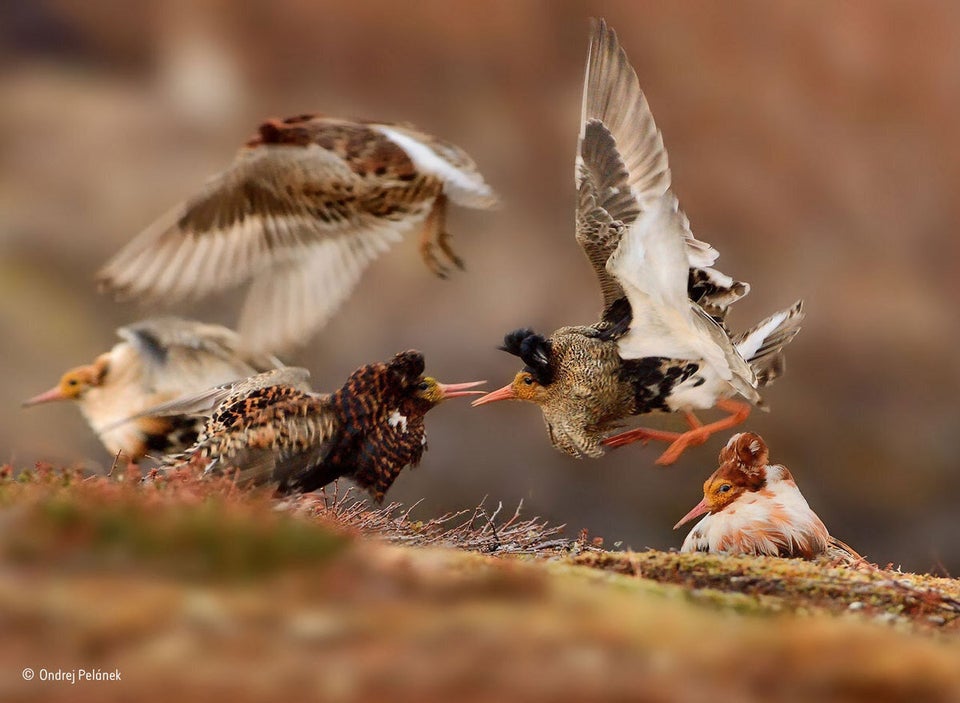 Wildlife Photographer of the Year 2015 Winners
See the other shortlisted entries here...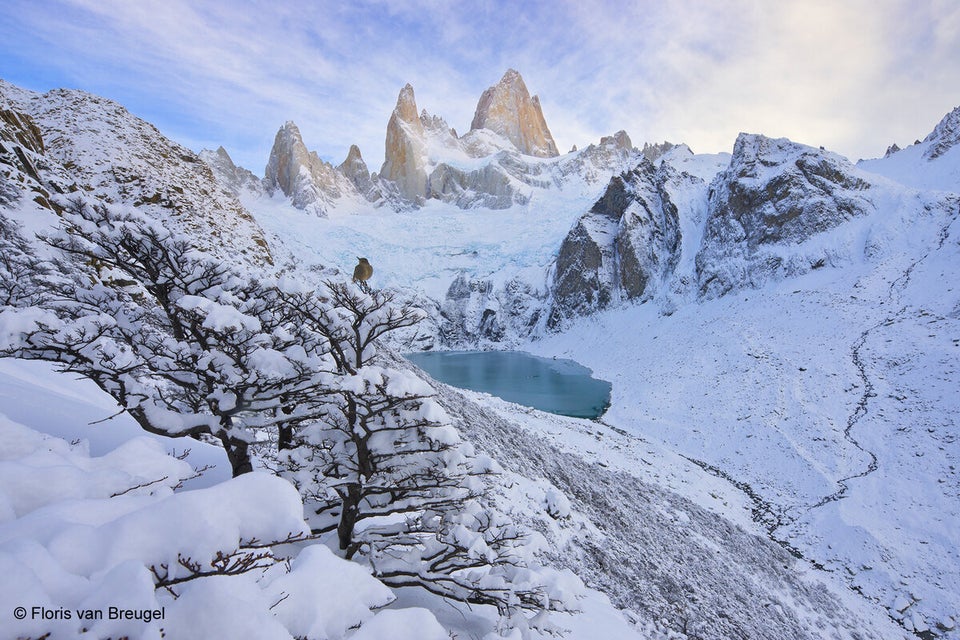 Wildlife Photographer of the Year 2015
Popular in the Community