Jeremy Corbyn displayed a new-found sassiness at Prime Minister's Questions - cutting down the Prime Minister with a series of one-liners as he went on the attack over cuts to tax credits and the chronic shortage of housing.
In their second exchange across the dispatch box, the new-look weekly session – where the Labour leader crowdsources questions from the public to put to the premier – Mr Corbyn injected some swagger into his "new politics".
The 66-year-old also paused to stare down Tory backbenchers as they giggled after sober questions were posed.
"The Prime Minister is doing his best and I admire that," said the Islington North MP, in a teacherly tone, after Mr Cameron gave a lengthy response to a question posed by Kelly, a single mother who has a disabled child and faces losing out from the welfare reforms.
After Mr Cameron claimed house building had reached record levels under the Conservatives, Mr Corbyn asked: "Could I bring the Prime Minister back to reality?"
Mr Corbyn, who also put the PM on the spot about breast cancer care, again gave as good as he got when he tried again on property.
"It would be nice if the Prime Minister actually answered the question I ask," the Labour leader said to cheers from his back benches.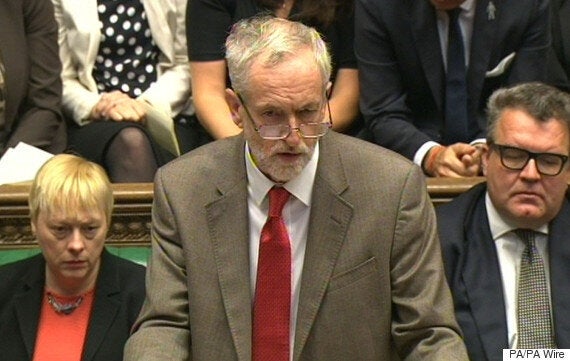 Jeremy Corbyn to David Cameron: "The Prime Minister is doing his best and I admire that."
Cuts to the tax credits, a top-up welfare payment for low-wage workers, could prove to be a major headache for the Tories with even Mr Cameron's own MPs calling for him to soften the blow.
But the Prime Minister made clear the plan to offset the reform by introducing the National Living Wage and offering 30 hours free childcare would continue.
Popular in the Community