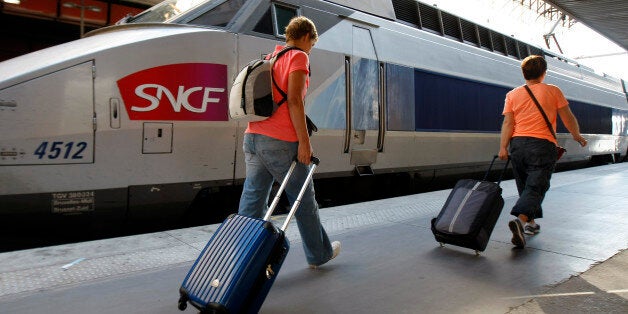 SNCF chiefs said the move would help "abnormally large group of individuals wanting to board without tickets towards a specific destination". Reported by French newspaper 'Le Figaro', the memo continued: "Some routes can hand out, if conditions permit it, zero-euro bookings for exceptional measures to ease regulating life on board and the comfort of other passengers."
Following the report, French politicians condemned SNFC for giving foreigners preferential treatment.
"There shouldn't be free trains for immigrants," said Xavier Bertrand of the opposition Republic Party. "It's not right, it's intolerable. SNCF and the state must explain this situation."
Marine Le Pen, leader of the National Front, added: "By helping illegal migrants with their journeys, you must realise that you are only making the situation worse in Calais, and all camps along the Channel coast. Many of these illegal migrants are seeking to reach England. It is irresponsible to allow entire groups of people to calmly travel and join all those already squashed into insalubrious camps, where they are prey to dealers and gangsters."
Meanwhile, 'The Sun' newspaper splashed its outrage across the front page of Thursday's edition:
"These people are controlled like anyone else, must have a ticket like anyone else, can be fined like anyone else," Piednoël added. "For us, these are not cheats looking to exploit the system. These are people very often in an exceptional situation of distress and fatigue. It is normal to handle them with humanity."
Popular in the Community