She spent decades reporting from dangerous areas around the world, and has been praised by colleagues, friends and viewers for her "extraordinary" determination and courage.
During her career Lloyd-Roberts was almost killed in a convoy that came under fire from Serbian forces, and nearly raped while reporting from East Timor.
She was arrested so many times she jokingly considered writing a 'Good Jail Guide.'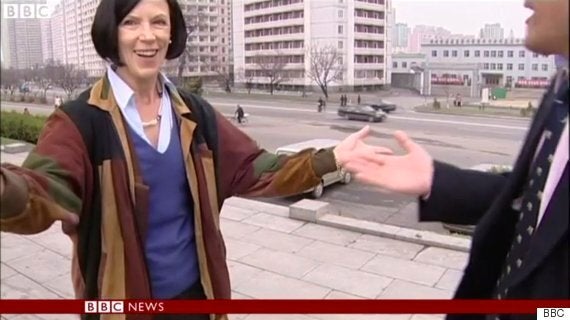 Lloyd-Roberts arguing with a man after getting into North Korea
She was given an Emmy and a CBE for her work, and often travelled alone with a video camera and no crew, covering stories of wars human rights abuses in countries including Burma, China, Syria and what is now Bosnia and Herzegovina.
Lloyd-Roberts had acute myeloid leukaemia, and spent 10 months making a series of video diaries documenting her experience. She received a stem cell transplant over the summer after a "Save Our Sue" campaign from BBC staff to find a donor match.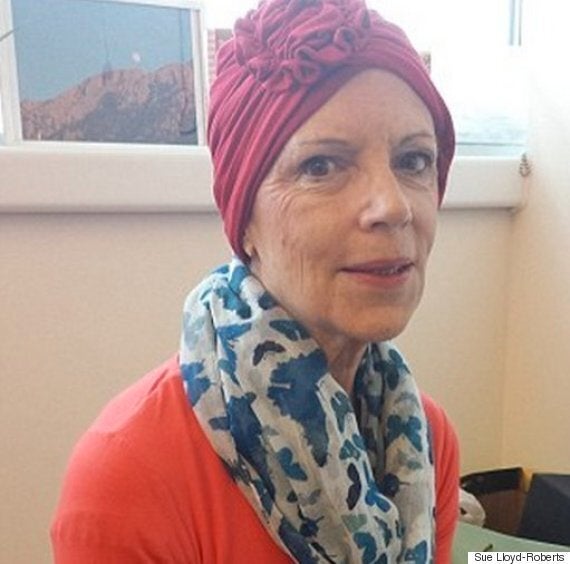 Lloyd Roberts suffered with cancer for 10 months
BBC director general Tony Hall called her a "pioneer video journalist" and praised her "extraordinary" courage.
"She went to dangerous places to give a voice to people who otherwise would not be heard," he said. "She was quite simply a remarkable woman who got remarkable stories. She will be deeply missed."
"She astounded me every time she would come back and tell me where she had been and how she had got in there."
Earlier this year, Lloyd-Roberts she "always joked that the part of my brain that recognises fear doesn't exist".
But she said this year that cancer was the "toughest thing I've ever faced".
"On all those other occasions I've been recording other people's challenges and other people's trauma. This is the first time it's hit me," she wrote.
"Usually I have my camera to comfort me. There have been terrible times in my career when I remember thinking I can just sit here and scream and say my prayers or I can pick up the camera and get some work done. I've always done the latter and it has always helped. But I can't pick up my camera now because now I'm the story. I have aggressive leukaemia."
These are eight times when she went above and beyond to bring viewers a story: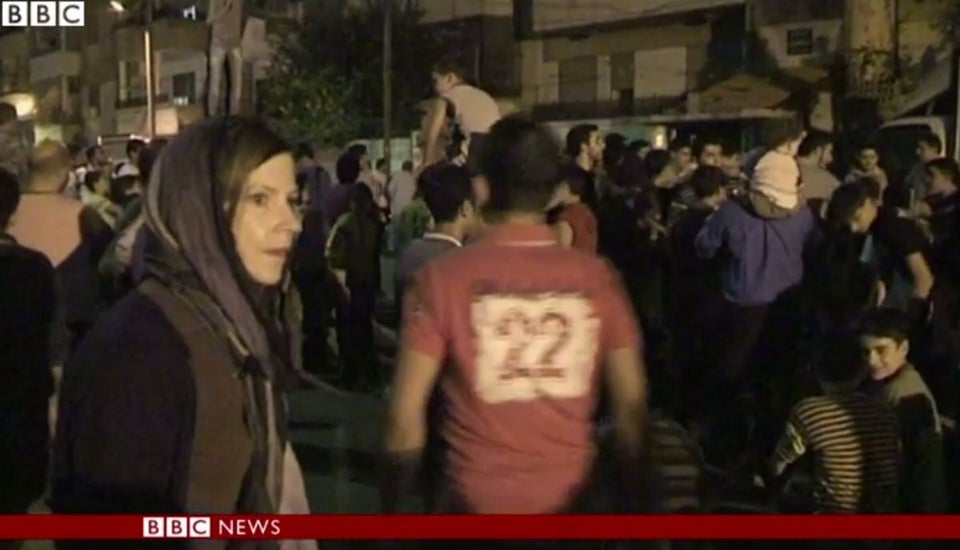 Sue Lloyd-Roberts dies
Popular in the Community