David Cameron will publish a list of demands for European Union reform in an effort to speed up negotiations ahead of Britain's referendum on EU membership. The prime minister is to detail the changes via a missive to European Council President Donald Tusk, which will be circulated among the 27 EU leaders early next month.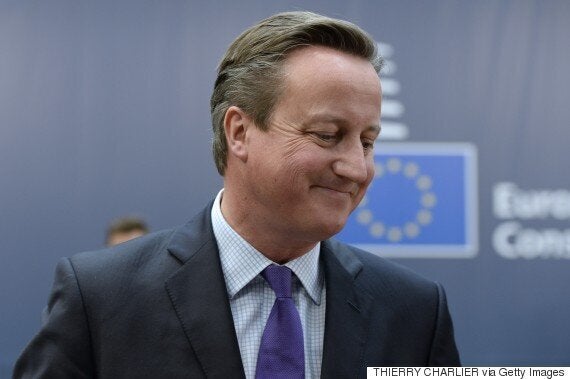 David Cameron arrives to take part in a European Union (EU) summit dominated by the migration crisis at the European Council in Brussels, on October 15, 2015
The letter increases the likelihood of the referendum being held in 2016, which is preferable than the following year to avoid clashing with elections in France and Germany.
On Thursday, Boris Johnson increased the pressure on Cameron to deliver meaningful reform, noting that the downside to a Brexit was "not as big as many people think."
"If we don't get the changes we want and we don't see progress then you have got to be prepared to walk away," said the London mayor. Johnson suggested there could be "a new dispensation that involved Britain staying within the single market but being exempted from a lot of the other stuff".
Cameron attended a working lunch with European Commission president Jean-Claude Juncker in Brussels on Thursday, who had also recently criticized British opaqueness on negotiation demands. The letter will likely detail changes to welfare rules for migrant workers, measures to protect non-euro states and greater powers for national parliaments.
Cameron said: "The pace will now quicken and I'll be again setting out the four vital areas where we need change and laying down what those changes will be at the start of November. I'm confident we can get a good deal for Britain, we can fix those things that need to be fixed and I'm confident this process is well under way and making good progress."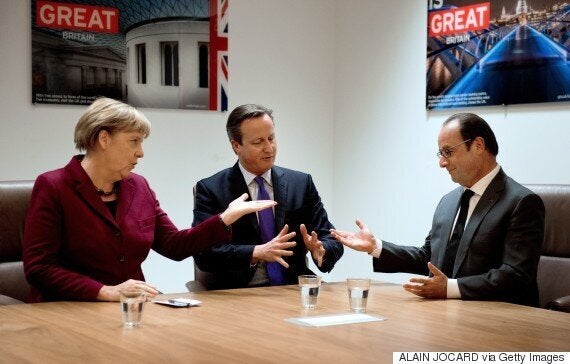 German Chancellor Angela Merkel, British Prime Minister David Cameron and French President Francois Hollande meet during a European Union (EU) summit dominated by the migration crisis at the European Council in Brussels, on October 15, 2015
Related