A mother-of-five called Islamic State (IS) "just not my cup of tea" in her first public comments about her decision to flee to Syria and join the Islamist terror group.
Shukee Begum said the group had a"gangster mentality". She said she wanted to return to the UK, having now fled the group, but feared the reaction from British authorities.
Begum, who fled from Manchester with her children, said she chose to join the extremist group in an attempt to see her husband again and to reconnect her family. She is currently believed to be living in Syria, close to the Turkish border.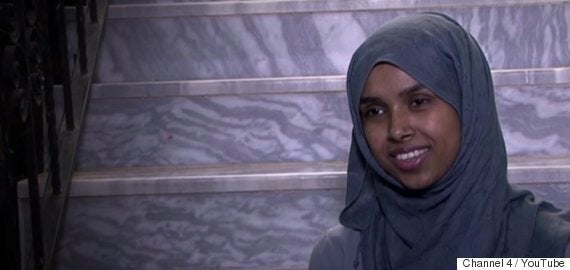 Begum chose to flee to Syria, in order to reconnect with her husband
She told Channel 4: "There was a gangster kind of mentality among single women there. Violent talk — talking about war, killing. They would sit together and huddle around their laptops and watch Isis videos together and discuss them and everything. It was just not my cup of tea."
During the interview, the 33-year-old said: "I would love to go back to the UK, the UK is my home. I grew up there.
"I am just not sure at the moment of the track record of the current government if the UK is somewhere I can come back to and achieve justice."
Begum told the news channel that she didn't support IS, but simply wanted to be reunited with her husband and try and persuade him to come home.
Her husband, Jamal al-Harith, is a former Guantánamo Bay detainee and left the UK 18 months ago.
When discussing al-Harith and her reasons for fleeing to Syria, she told the broadcaster: "He's my husband and all of a sudden he's not there. It didn't feel like home any more. I was trying to manage school runs, things like that.
"I was thinking about the children's futures. Was he part of it? Will he come back? All these things go through your mind."
When Begum attempted to flee IS, also known as ISIS or ISIL, she asked her husband to help her, but IS courts denied her permission to leave.
Eventually managing to escape, she said that she and the children were held by smugglers close to the Turkish border and for a number of months in Aleppo before they were released.