Police re-opened a rape investigation into a former home secretary for fear of "media criticism" if the case were not pursued.
Claims Lord Brittan had raped a woman in 1967 were subject of huge press interest before and after his death in January, before he had been told would not face any action over the allegation.
In a review of the case, the Metropolitan Police revealed their pursuit of it was why Lord Brittan could not be told this.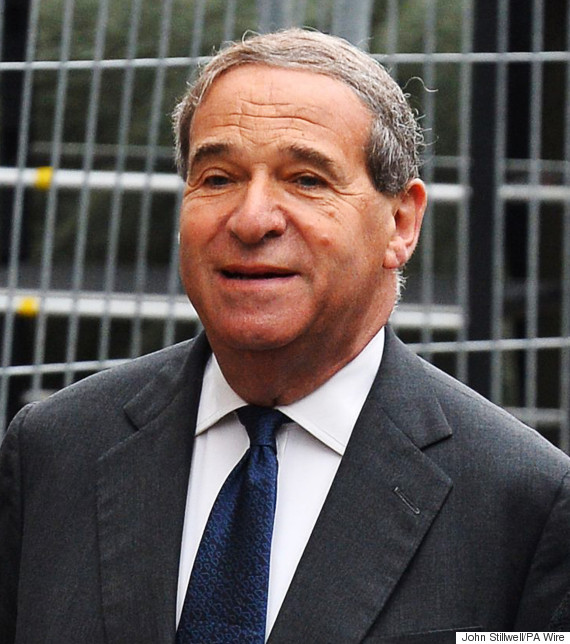 Lord Brittan died in January
In November last year, the Metropolitan Police asked the Crown Prosecution Service to review its evidence against Lord Brittan, saying it wanted a "transparent, external assessment of the case".
The CPS refused, saying it would only review evidence if police believed there was enough to prosecute. The Met sought to appeal this decision.
In its review of, the Metropolitan Police said: "A decision to take no further action in respect of this allegation would undoubtedly have resulted in media criticism and public cynicism, and there was clearly a very strong public interest in ensuring that the correct decision had been made.
"Lord Brittan could not therefore, at that point, have been informed that no action was to be taken in respect of this allegation."
The Met was still raised the issue "informally" with the CPS on January 15, six days before Lord Brittan died.
The force published the report's key findings, which was ordered after the force apologised to Lord Brittan's widow. It followed a furore over allegations raised by Labour deputy leader Tom Watson, The Press Association reports.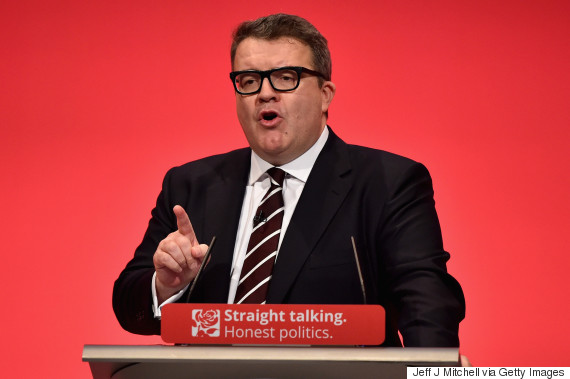 Tom Watson apologised for saying Lord Brittan was 'close to evil' but defended his pursuit of the claims against him
Commissioner Sir Bernard Hogan-Howe has asked a separate force to review the investigation to ensure it was thorough and properly conducted.
The force said the full report into its handling of the affair was confidential but published a summary of its details which named Lord Brittan for the first time "because of the unique circumstances of the case".
It concluded: "The MPS accepts that Lord Brittan's solicitors should have been informed at the same time as the complainant was informed.
"This would have permitted them to clarify the position with Lady Brittan, for which the MPS apologised in a letter to her solicitors on 6 October 2015.
"There had been no previous contact between the MPS and Lady Brittan during the investigation as it is not normal procedure to inform anyone other than the person accused of the offence.
"Relatives of people who die whilst under investigation would not normally be contacted after their death and would not be told what the outcome of the investigation would have been, or indeed whether it would have led to a charge or not.
"But the MPS recognises – as it did throughout the dialogue with the CPS – that the public interest in the case required a different approach."
Mr Watson was criticised for his pursuit of the case as part of his campaigning to expose a supposed network of paedophiles that operated in Westminster.
He apologised for referring to Lord Brittan as "close to evil" but defended his pursuit of the allegation.
In a HuffPost UK blog, he wrote: "I have heard many disturbing and harrowing accounts of child abuse since I asked that question in the House of Commons.
"It is impossible not to become deeply upset and angry when listening to them. When the death of Leon Brittan was announced, I worried that the justice system would no longer take its course and that the allegations would never be thoroughly investigated.
"As the tributes flowed in from his lifelong friends I felt for those people who claimed he abused them. I repeated a line used by one of the alleged survivors, who said: 'He is close to evil as any human being could get'. I shouldn't have repeated such an emotive phrase.
The choice facing anyone who is presented with testimony of this kind is whether to pass it on to the authorities and urge them to investigate or to ignore it. I chose the first option. I felt it was my duty to do so.
Mr Watson has been called to give evidence before parliament's Home Affairs Select Committee about his conduct.