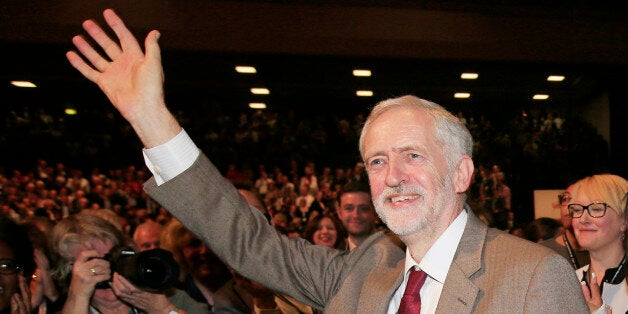 Jeremy Corbyn and his defeated leadership rivals have been spared a bill of upto £100,000 that was due to be paid to the Labour Party – thanks to the surge in party members during 'Corbynmania'.
General secretary Iain McNicol has written to each of the leader and deputy leader campaigns to say a 10% levy on all cash donations has been waived because of the unprecedented rise in memberships had generated greater than expected income.
Latest figures show that Mr Corbyn's own campaign was way ahead on fundraising, amassing a huge £214,000 from small donations on its 'nationbuilder' website alone, the biggest online haul of any British politician from so-called 'micropayments'.
He received a further £180,000 in union cash, from Unite, the RMT, Aslef, TSSA and Communications Workers Union, making him by far the best funded campaign of any of the leadership rivals Andy Burnham, Yvette Cooper and Liz Kendall.
Party rules, issued at the start of the election, state that "ten per cent levy of the total cash donations received to support the Leadership or Deputy Leadership campaign of any candidate, together with any surplus, shall be paid to the Labour Party with the submission of the return of election expenses".
The rules meant that the Corbyn camp alone was facing a bill of £40,000. The other campaigns, as well as Tom Watson's deputy campaign, are estimated to have raised upto £600,000 combined, meaning they were set for a demand for £60,000.
More people have now joined Labour since the general election than are members of the Tory party: 183,658 people have joined since 5 May.
Some 50,000 people have joined Labour since Mr Corbyn's own election as leader – a figure higher than the total membership of UKIP, which stands at 47,000.
Thanks to the surge in fully-paid up party members this summer, from just under 190,000 in May to 370,658 this month, as well as 100,000 registered supporters, put huge strains on all the leadership and deputy leadership campaigns' finances as costs for direct mail and email soared.
The Corbyn campaign had to budget for bigger meeting halls across the country as tens of thousands of people wanted to hear the Islington North MP speak at his rallies.
Few of the campaigns had any spare cash at the end of the race and were facing a big hit in income if the party HQ had demanded the compulsory 10% levy.
But Mr McNicol has waived the fee because the new members – as well as the £3 registered supporters - generated more than two million pounds more than the party had budged for, one insider said.
Many new members are not paying the full £46 membership fee but the extra income is still substantial.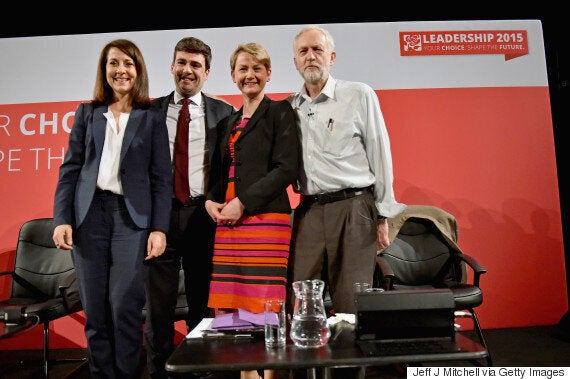 Jeremy Corbyn, with Liz Kendall, Andy Burnham and Yvette Cooper
"It's a hell of a relief," one former campaign staffer told HuffPost UK. "It was costing us a fortune just to keep up with the new members," said another campaign member. "We had budgeted for an electorate of 200,000 and it ended up closer to 600,000 [when trade union affiliates are included]"
Campaigns had to resort to expensive postal mailshots because party members were unsubscribing to emails at a rapid rate towards the end of the leadership and deputy leadership race.
Members in London were inundated with emails from 14 different campaigns, including London mayoral candidates, and direct post was seen as the best way of communicating with them.
The Corbyn campaign in particular was heartened however by the grass-roots fundraising effort, amassing its £214,000 from small payments in a style similar to that which propelled Barack Obama to his Presidency.
The micro-payments do not have to be registered in the MPs' Register of Interests as they are less than the £1,500 minimum required by law.
And online crowd-sourcing techniques may be used by the new Momentum grassroots campaign to fund its own work in party constituencies in coming weeks.
Popular in the Community