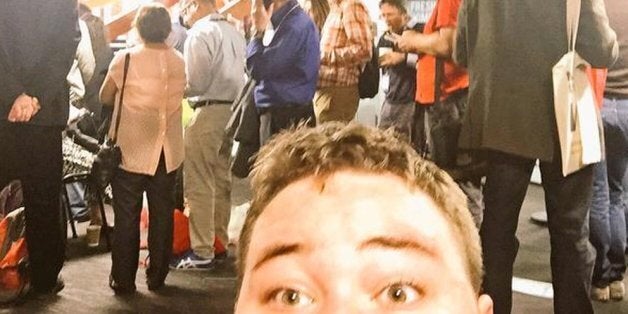 Jeremy Corbyn supporters have delivered a masterclass in the British art of queuing, waiting patiently for hours for the Labour leader's keynote speech at conference.
Snaking lines usually reserved for January sales were formed throughout the Brighton conference centre ahead of the left-winger's 2.30pm address in the main auditorium. So long were delegates willing to wait that the #JezWeQueue hashtag was created.
One guy seemed happy enough to wait.
Top Labour MP Dan Jarvis was roped into a selfie.
It was impossible to get one queue in a 30 second clip.
And the auditorium was packed.