Mason Noise has reportedly "cleared the air" with Simon Cowell, ahead of his impending return to 'The X Factor'.
READ MORE:
After clashing at the six-chair challenge, Simon and Mason have now had time to set their differences aside, before Mason's return to the competition, with a source telling Mirror Online: "They have cleared the air with one another."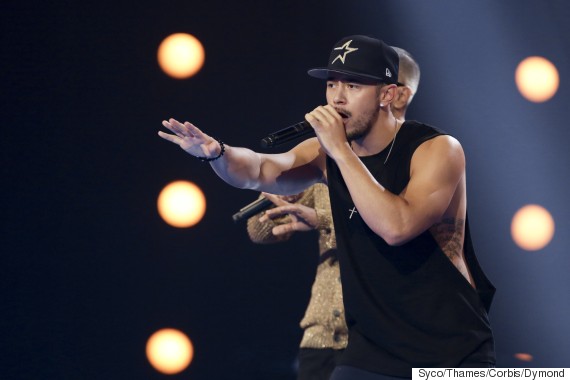 Mason Noise kicks off during the Six Chair Challenge
Phew! Probably for the best, really, given that the last time Mason saw Simon, the music mogul was calling him an "arsehole", and launching into a lengthy rant about why he had no place in the competition.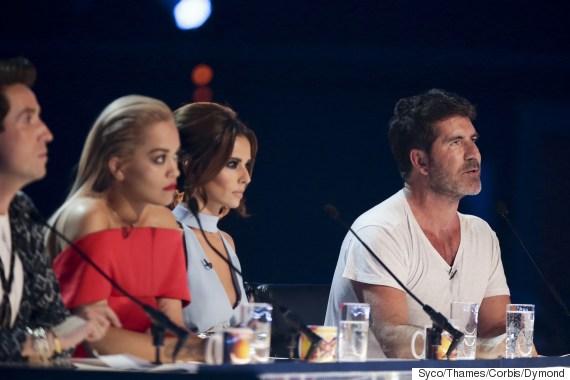 Simon Cowell was unimpressed with Mason's outburst
The decision to bring Mason back hasn't gone down well with viewers, given his outburst in last weekend's 'X Factor', which culminated in Simon telling him to get off the stage.
The aspiring singer is now about to join Nick Grimshaw's five remaining boys at Judges' Houses, taking the place of Tom Bleasby, who announced he was quitting the competition earlier this week.
Mason will join Nick's five other remaining contestants, Ben Clark, Che Chesterman, Josh Daniel, Simon Lynch and Seann Miley Moore at Judges' Houses, which will be filmed in the exotic location of… Manchester.
We're sure the boys aren't feeling even a pang of jealousy. Sure, the rest of the contestants are reportedly filming in Los Angeles, Rome and the south of France… but are they in close proximity to the Arndale centre? We think not.
'The X Factor' continues this weekend, when Cheryl Fernandez-Versini and Simon Cowell will narrow their remaining acts down to just six, in the final rounds of the Six Chair Challenge.
LIKE US ON FACEBOOK | FOLLOW US ON TWITTER