The moment a Co-op supermarket worker casually sits on top of a suspected thief has prompted a debate about the best way to go about a citizen's arrest.
The image shows the conclusion of a confrontation with a 15-year-old suspected of attempting to steal from the shop in Stroud, Gloucestershire after being refused the sale of alcohol.
Eyewitness Manfred Ruaz, 40, told Mail Online: "I walked in and saw what had happened. It was really weird. I walked through the doors and there was this big bloke sat on this kid.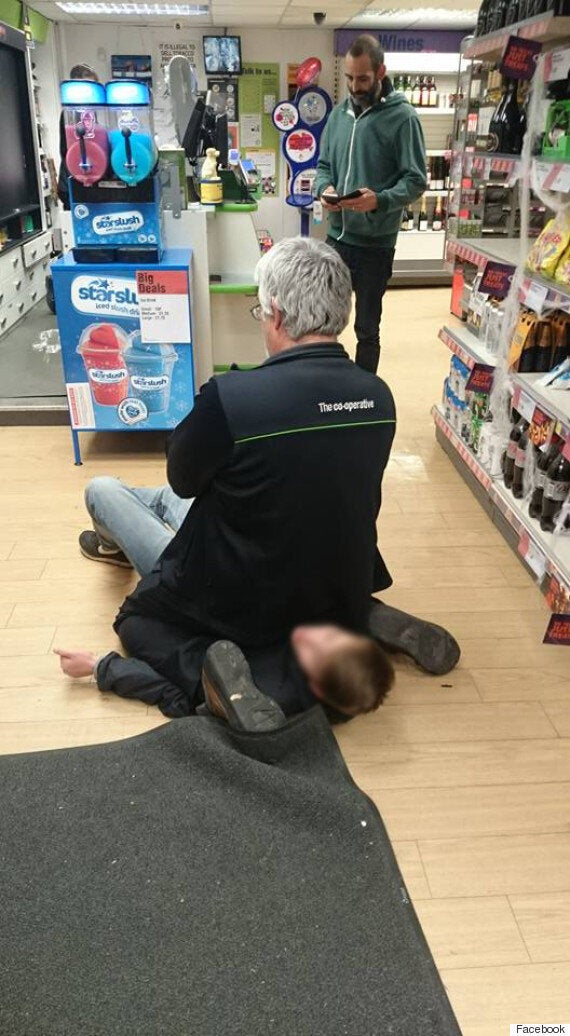 The image was posted to the 'Not Unusual For Stroud' Facebook page
"I have definitely never seen anything like it before. It was a shock."
And a debate has raged online as to whether the image shows "excessive force".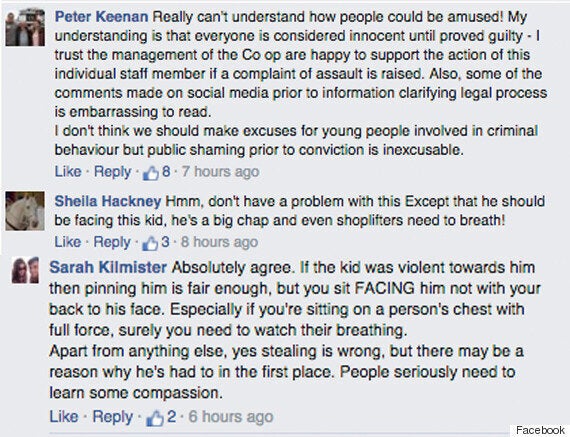 For others, though, the manner in which the incident unfolded was justified.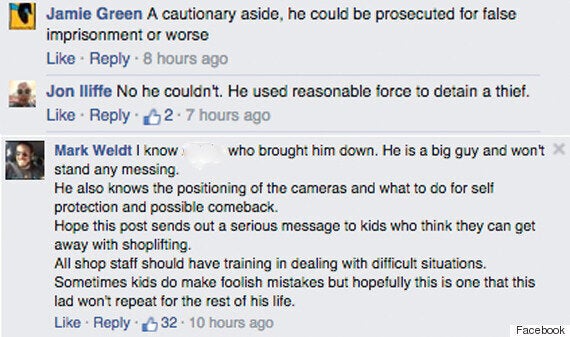 The boy later attended a police station with his mum to atone for his actions, and received a restorative justice order on account of his previous good character.
Gloucestershire Police said in a statement: "A 15 year old youth had twice entered the supermarket that evening picking up some wine and beer. He then left the store without making any attempt to pay for the items on both occasions.
"On the third occasion the youth entered the store, he again attempted to walk out with some alcohol but was apprehended by a store employee. The police were called and the youth was asked to return to Stroud Police station the following day.
"The youth returned to the police station as requested on Sunday 18th October with his mother. The youth was of previously good character so, at the Sergeant's discretion, he was issued with a Restorative Justice Level 1 order. He paid for the goods he stole and has been banned from the store."