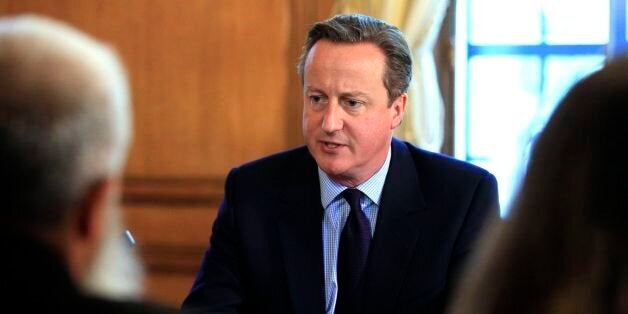 David Cameron's counter-extremism strategy has "McCarthyist" undertones, the Muslim Council of Britain (MCB) has said.
On Monday the prime minister announced the government would take new powers to withdraw passports from young people who are seen likely to want to travel abroad to join groups such as Isis.
There will be bans on radical preachers posting material online, and internet firms will work more closely with police to stop extremist material being disseminated.
Anyone with a conviction or civil order for terrorist or extremist activity will also be automatically barred from working with children and vulnerable people.
Writing in The Times today, Cameron said Muslim communities in the UK needed to "own" the problem of extremism just as much as the government did.
But Dr Shuja Shafi, the secretary general of the MCB, said the strategy could be counter-productive and risks alienating Muslim communities.
"We cannot help also detect the McCarthyist undertones in the proposal to create blacklists and exclude and ban people deemed to be extremist," he said.
"If we are to have such lists at all, they should be determined through a transparent process and subject to judicial oversight to prevent any discrimination and political interference based on pressure from foreign governments."
Shafi added: "The terrorism we are witnessing today is something we all want to confront. Too many Muslim parents are anxious about the allure the likes of Daesh have on young people.
"That is why we welcome a counter-extremism strategy that will challenge online radicalisation. However, these initiatives will not be successful if they perpetuate further alienation of the community and are used to restrict freedom of thought and expression, or to conflate conservative views with violent extremism without any evidence base."
Shadow home secretary Andy Burnham said: "This is the greatest challenge of our age and the Prime Minister is right to devote his focus to it.
"For our part, we will always support measures that are reasonable, proportionate and evidence-based. But we have a job to ensure that, in this difficult area, the Government gets the balance right doesn't go beyond that.
"This summer, David Cameron failed to strike that balance by implying that the whole Muslim community 'quietly condones' extremism.
"He should use today's speech to correct that suggestion and set the right context for the difficult decisions that lie ahead by building bridges with the Muslim community."
Popular in the Community