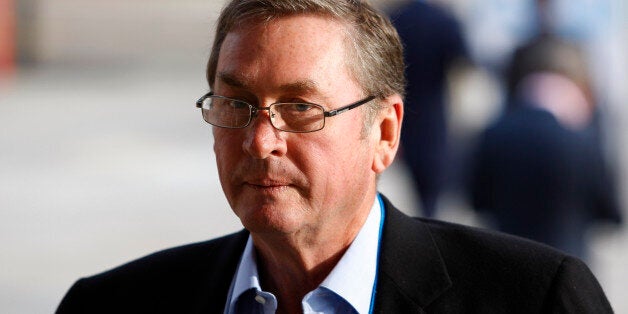 Lord Ashcroft was unable to attend the book launch of his headline grabbing biography of David Cameron on Monday evening having suffered from liver and kidney failure and septic shock.
He had been due to attend the event in Westminster, but guests were told he had been in intensive care for 18 days following the incident on September 24.
Extracts from Ashcroft's book, 'Call Me Dave', co-authored with former Sunday Times political editor Isabel Oakeshott, dominated the headlines after it claimed the prime minister had once inserted "a private part of his anatomy" into the mouth of a dead pig.
The Daily Telegraph reports publisher Iain Dale read out a speech from Lord Ashcroft tonight which said: "Although they have done a sterling job without me (Isabel and Iain Dale) I am well aware that I should have been standing shoulder to shoulder at their side but - as my health deteriorated - that was of course impossible."
A spokeswoman said Lord Ashcroft was now recovering and was "out of danger".
Nigel Farage tweeted that he was "shocked and saddened" by the news.
Those at the launch were also told Lord Ashcroft and Oakeshott "left out a lot of material relating to David Cameron's private life" from the book.
Cameron has denied the pig allegation. After the claim was made in the Daily Mail's serialisation of the book, he said: "Everyone can see why the book was written and everyone can see straight through it.
"As for the specific issue raised, a very specific denial was made a week ago and I've nothing to add to that."
Popular in the Community