If you've ever fancied giving Ola Jordan a twirl around the dance floor, then you just might be in luck… provided you've got £300 kicking about.
READ MORE:
After becoming the first professional to be eliminated from this year's 'Strictly Come Dancing', it seems that Ola's got plenty of time on her hands, and when she's not splashing about in her swimming pool in the nuddy, it seems she now fancies turning her hand to teaching.
She and her husband, fellow ballroom expert James Jordan, are offering fans the chance to get a private dance lesson with the couple on their website, charging £300 for a 45-minute session.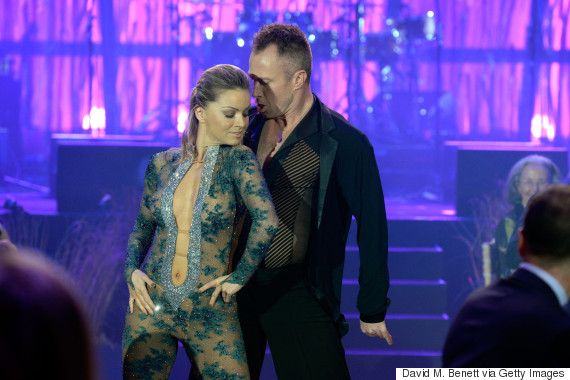 James and Ola Jordan, performing last year
Their website explains: "The perfect Christmas present and a great treat for any dance fan. Enjoy being trained in the same way that your favourite 'Strictly' celebs have on 'Strictly Come Dancing'.
"Choose between a 45 minute dance lesson with James OR Ola. All lessons take place at a location in Maidstone - full details will be provided upon booking."
Presumably, though, whether you get to dance with James or Ola will be determined by gender, given his *ahem* strong feelings about men dancing with men…
Their website also offers a range of other goodies on sale, including signed photographs of the couple, as well as Ola's forthcoming 2016 calendar, which will be available soon.
Over the weekend, new snaps from the calendar photo-shoot were shared online, proving that she wasn't kidding when she described it as "sexy as ever".
In fact, between her sheer lingerie and her naked laps in the swimming pool, we reckon it just might be her raunchiest ever.
LIKE US ON FACEBOOK | FOLLOW US ON TWITTER