The last known pictures of former BBC journalist Jacky Sutton have emerged, showing the 50-year-old just minutes before she was found dead in a Turkish airport toilet.
It has been claimed she killed herself using the laces from her shoes.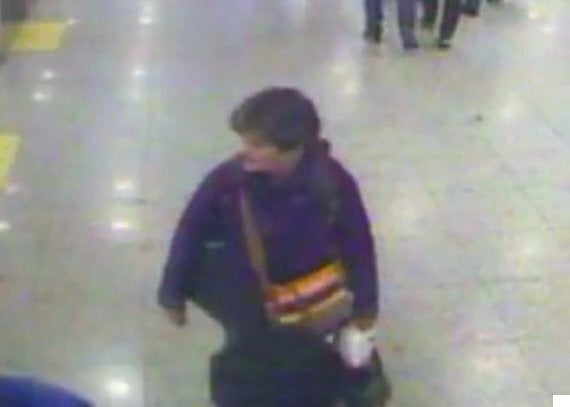 Jacky Sutton was filmed on CCTV in Istanbul's Ataturk Airport on the day of her death
Friends and colleagues have expressed strong doubts over the reported circumstances of her death, with some suggesting she may have even have been murdered.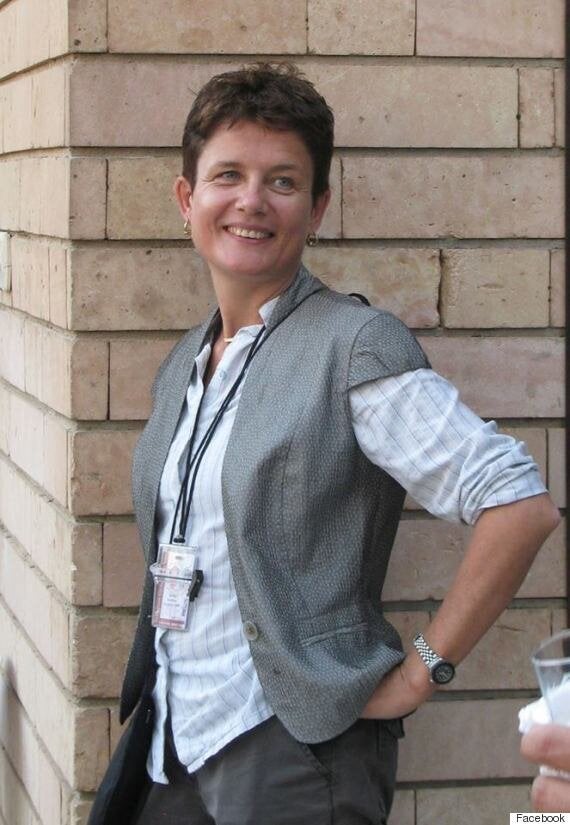 Sutton was acting director for the Institute for War and Peace reporting (IWPR)
"I'm not into conspiracies but if the Turks say a security camera at Istanbul-Ataturk was 'malfunctioning' then Jacky Sutton was murdered."
Charlie Winter, a researcher on jihadism at think tank Quilliam Foundation, had met Sutton the week before.
He tweeted: "I don't for one second believe that Jacky Sutton killed herself. When we met on Monday she was engaging, driven; seemed anything but suicidal."
IWPR executive director Anthony Borden called for an "open and transparent" investigation into her death.
In comments reported by the Independent, he said Sutton had toys in her bag for the children of staff, adding: "We are in total shock. I find this quick judgement being published almost the minute we learn of her death very impossible to understand... I'm not even sure the boots she was wearing even had laces."
Close friend Amani Hammad tweeted: "My heart is broken to pieces Jacky, you are and always will be one of my dearest closest and very precious friends, I love you."
She followed up with: "I wish the news will just shut the hell up, Jacky wasn't broke, nor was she suicidal… I wish everyone will SHUT THE HELL UP!!!"
It has also emerged Sutton, who held various positions over the years with humanitarian organisations, had feared she may be caught up in an Islamic State (IS, also known as ISIS, ISIL or Daesh) attack.
Sutton's email said: "I'm in a hotel at the moment – a low key one with hardly any guests. The accommodation that had been prepared was basically one room and a bathroom above the office with only one door in and out, and that off the street. So if someone came in uninvited I was trapped and, as my Kurdish friends said, 'It just needs one wacko to hear in Friday prayers that killing foreigners is jihad and they'll come knocking at your door in a heartbeat.
"Erbil has grown, but everyone knows where the foreigners are staying.
"So I'm going to stay in the hotel until next week when I will move in with some Kurdish friends who live in a gated community. If Daesh (IS) wants to attack, they will but it will take planning and I won't be THE target; if the whacko wants to get to heaven he or she will have to contend with armed guards and a choice of targets."
Sutton, who spoke five languages including basic Arabic, had been studying for a PhD at the Centre for Arab and Islamic Studies at the Australian National University.
Her research was on international development support to female media professionals in Iraq and Afghanistan between 2003 and 2013 and she had been carrying out field work in Erbil, Iraq, since July.
Lebanon-based Jessica Dheere said she was devastated at the news, which comes after the death of the IWPR's director Ammar Al Shahbander, who was killed in a car bomb attack in Baghdad in May.
She tweeted: "Incredibly distraught about death of 2nd #IWPR #IRAQ director in 6 mths. #RIP Jacky Sutton. U were a force."
The Foreign Office confirmed it is providing consular assistance to Sutton's family.
If you have been affected by the issues in this article please call the Samaritans on 116 123.
Popular in the Community