Israeli Prime Minister Benjamin Netanyahu has been accused of "trivialising the Holocaust" by saying Hitler only wanted to deport Jews.
Netanyahu claimed the Nazi leader, who presided over the systemic killing of six million Jews, was only talked into carrying out the genocide by a Palestinian nationalist who said Jews would emigrate to the Middle East unless they were killed.
The chief executive of the world's only Jewish state told The 37th Zionist Congress: "Hitler didn't want to exterminate the Jews at the time, he wanted to expel the Jews. And Haj Amin al-Husseini went to Hitler and said, 'If you expel them, they'll all come here.' "So what should I do with them?" he asked. He said, 'Burn them.'"
Opposition leader Isaac Herzog demanded Netanyahu retract the comments, saying: "This is a dangerous distortion of history that trivialises the Holocaust."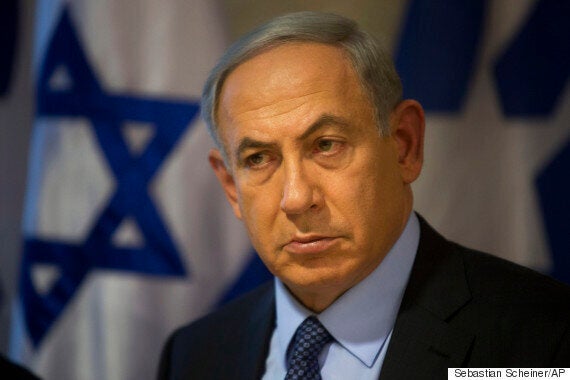 Netanyahu said the Holocaust was not Hitler's idea
"Even the son of a historian needs to get history right," Herzog wrote on Facebook. "Netanyahu told the Zionist Congress that the Nazis didn't want to exterminate the Jews but instead were seeking to expel them, and that it was the mufti, Haj Amin al-Husseini, who gave the tyrant Hitler the idea [to commit genocide]."
People accused of Netanyahu of of making "absurd" and "incredibly damaging" comments.
His language was compared to that of Holocaust deniers such as David Irving.
Netanyahu has previously referred to Husseini as "one of the leading architects" of the Final Solution, Haaretz reported.
Holocaust researchers have considered the theory that he urged Hitler to try to exterminate the Jews but leading historians do not believe he discussed the Holocaust with Hitler, the paper added.
Watch Netanyahu's speech here
Popular in the Community