MH370 is of course the now infamous Beijing-bound Malaysia Airlines flight, which went missing an hour into its departure from Kuala Lumpur on 8 March last year.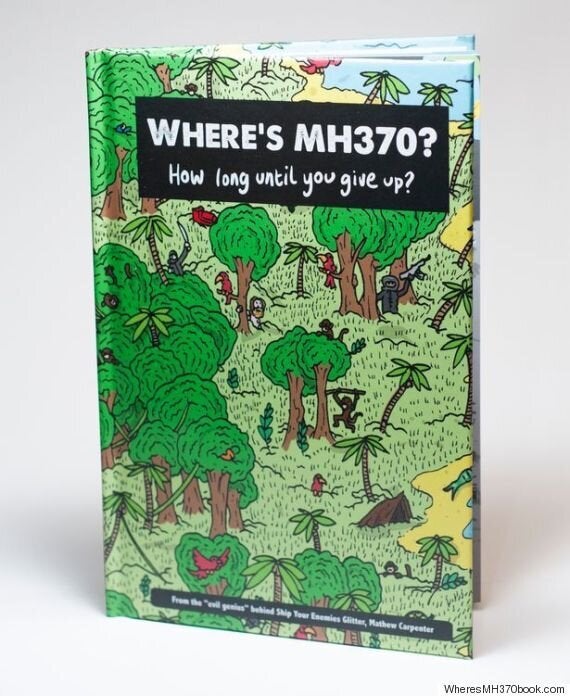 Where's MH370, by self-described 'evil genius' Mathew Carpenter
Some of the search locations in Carpenter's book include a tank and weapons-strewn illustration of North Korea, the Moon, hell and Russia.
Carpenter, who in January sold his glitter prank website for $85,000, told Vice his new idea: "Came from brainstorming what the hardest thing to find in the world is.
"Over the past year or so, it's been MH370 so in the end it was a no-brainer to jump in and make it.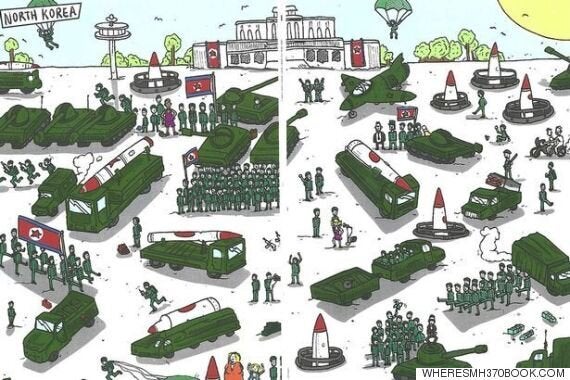 One of the suggested spots to search is North Korea
"I personally wanted to read a Where's Wally type book that instead focuses on finding MH370. Realizing no one would ever make something like it, I decided it was something I would have to do myself."
Indeed a search online reveals several people had similar ideas long before Carpenter's book was published.
Online literature for Where's MH370 asks readers to reserve their copies now, "Before we sell out, or get sued!"
It adds: "Mat enjoyed every second of creating this book and is fully aware that if God does exist, he's got a one way ticket to hell."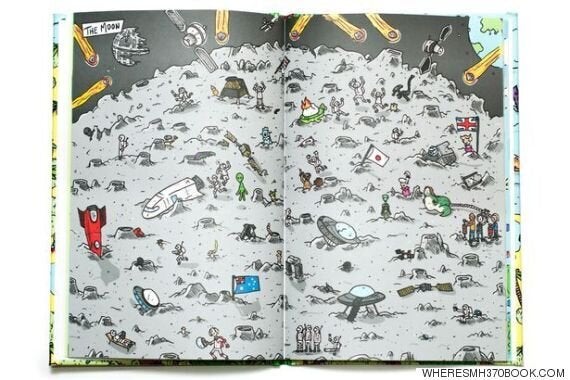 The Moon is also suggested
Carpenter invites complaints about the book too – via a link which autofills the subject line with "I'm a little bitch".
He informs Huffington Post UK he has not yet received any submissions yet and that sales are "doing really well."
It's unlikely the relatives of the 239 passengers and crew on board the missing plane will be among his customers.
Without the rest of the aircraft and with all the bodies still missing, many say they are unable to reach closure on the tragedy.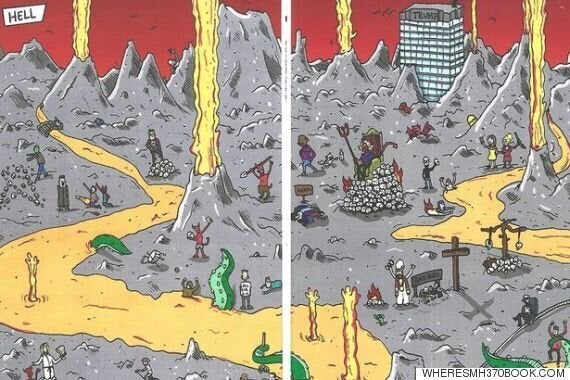 Hell also makes an appearance
Zhang Meiling, whose daughter and son-in-law were on the plane added: "What does such a tiny piece (of debris) mean regarding a 230-tonne plane?
"Why are they trying to fool us? … To make us take the compensation money? (We) will definitely not accept it."
Related