A wealthy Conservative MP has dismissed claims his party does not care about the poor as "not fair" as he faced the wrath of BBC Question Time audience members over controversial cuts to tax credits.
Nadhim Zahawi explained to the Grimsby crowd how his father "lost everything" before going to university, and his family lived on income support and "hand-outs from friends".
The Stratford-on-Avon MP, whose family fled from Saddam Hussein's Iraq to the UK when he was nine, co-founded the polling company YouGov and is reportedly a millionaire. He was responding to a claim "politicians have never been poor".
The Huffington Post broke the story this week about how a cross-party group in the House of Lords was plotting to "kill" the plan as it wends its way through Parliament.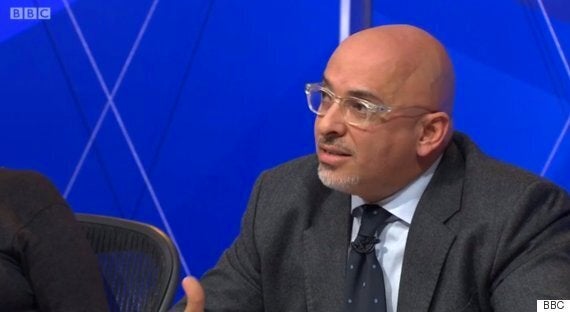 In a robust defence of the Tory Party, he said: "I will not take lectures from anyone about knowing what it is like to be poor. I've been there, I know what it's like.
"My party, today, with its 2015 intake and 2010 intake is more representative of our country than any other party in Parliament. So it's not fair."
While Mr Zahawi defended the principle of raising the minimum wage and cutting tax credits - saying he backed the move to a "high-wage, low welfare, low tax economy" - and when asked whether George Osborne would soften the proposal, said: "Where are you going to find £4.4 billion (the saving made from scaling-back the benefit)?"
It was the second week in row the Government has come under for the welfare saving. One audience member, a headteacher, claimed "politicians have never been poor". "They do not know what life is like for ordinary people," she went on.
Another young woman claimed there was no "such thing as a compassionate Conservative", adding: "You don't care about the poor, you don't care about the vulnerable, you don't care about young people, you don't care about the disabled, you don't care about students ... you've screwed us."
Popular in the Community