Noel Gallagher makes some typically acerbic asides as part of his contribution to the forthcoming documentary about his friend, Russell Brand, but now the Flying Birds frontman is complaining that he's been cut from the film.
Noel, who has contributed to 'Russell Brand: Second Coming' following Russell's transformation from Hollywood aspiring film star to London-based activist and author, told Metro earlier this week, "I'm assuming my bit is the best thing in it, which is why they cut it. I won't be going to see it."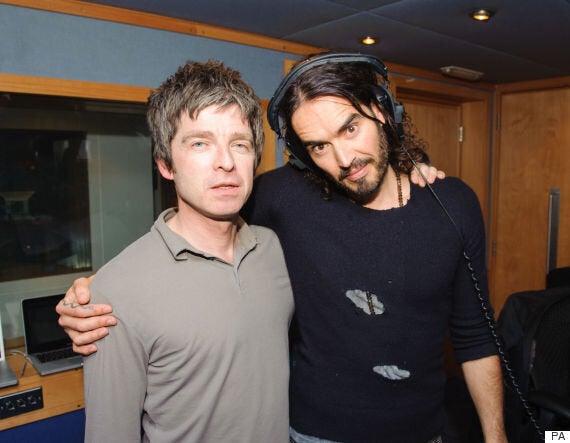 Noel Gallagher has complained that he's been cut from the documentary about his pal Russell Brand, but he's wrong
However, the High Flying Birds frontman has got it wrong, with his bon mots on his friend's brief marriage to pop star Katy Perry remaining, as he says, remaining very much part of the film. And, as our clip above reveals, some of his best lines have not been forgotten...
Noel, who used to appear regularly on Russell's radio show when he was still employed by the BBC, tells a story from when the comedian was freshly married to Katy, and phoned him, asking for advice on what to do if he and his new bride wanted to watch different channels on television.
The film's director Ondi Timoner followed Russell for the best part of two years, as he gave up his Hollywood life in search of something more meaningful, a journey that brought him back to London, to the corridors of Westminster, the streets of East London and into confrontation on 'Newsnight' as he shared his own history with drugs to campaign for decriminalisation, and then spoke about the need for revolution of the political process.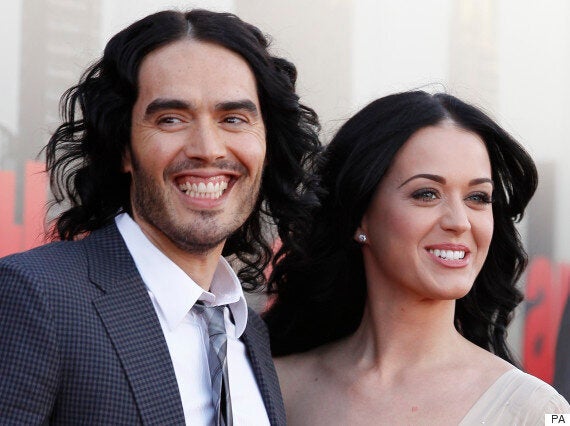 Russell Brand asked his film director Ondi Timoner to cut footage of the film showing him with then-wife Katy Perry
However, Ondi told HuffPostUK last week of her frustrations with her subject, who had decided not to help promote the film in any way, saying he couldn't stand on the red carpet for a film that showed him arguing with his father. "I feel sad for him," she told us. "This builds a platform for him, not built on the back of others, or on Hollywood fame which he detests, it's built on his life story and his choices. If anything is going to give him a second coming, it's this film. So for him to try and minimize it, try and make it disappear... it's a self-destructive gene that all these impossible visionaries that I've filmed over the years have. And this one's showing his head now.
"He can't see himself clearly, or has controlled every bit of his image mostly until now, every missive has been presented to the world by him, and he doesn't want to be seen as vulnerable and human, and yet he wears his heart on his sleeve most of the time. People think he's such an authentic person, but this is an authentic film, and he's not showing up for it."
As ever, the last word, however must go to Mr Gallagher, who said of Brand's no-show this week, "I read in the papers that he washed his hands of it. It's a s*** story - who's going to want to see that? A comedian that used to be funny."
'Russell Brand: A Second Coming' will be in UK cinemas from 23 October.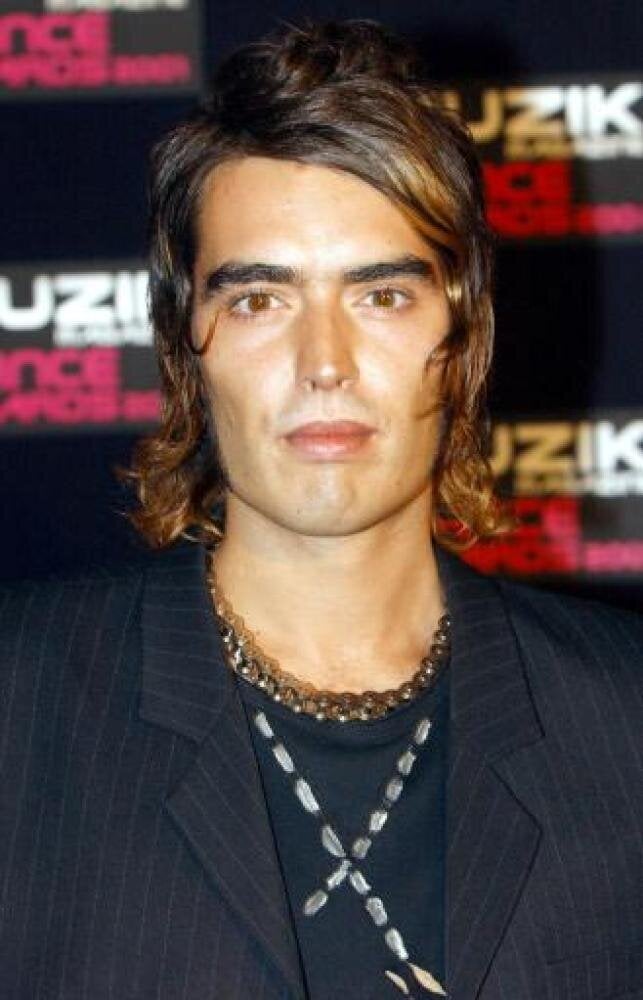 Russell Brand: Life And Times...
Popular in the Community