The strongest hurricane ever recorded in the western hemisphere made landfall in Mexico on Friday evening, hitting the continental coast with winds of more than 165mph.
The government in Mexico City declared a state of emergency after the US Hurricane Centre called Category 5 storm Hurricane Patricia the strongest they had ever seen.
Thousands of people have been forced to flee their homes as the storm lashes the country, will television images showing trees and lamp posts torn down, flooded streets and vehicles being swept away.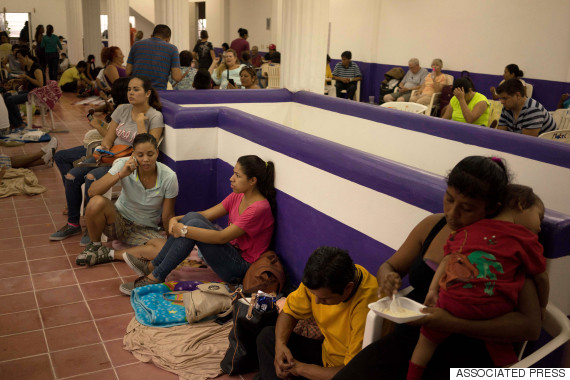 Thousands of people have been forced to flee their homes
Potentially catastrophic #Patricia moving closer to Mexico landfall. NOAA Hurricane Hunter reports little change in strength, @NHC_Pacific

— WMO | OMM (@WMOnews) October 23, 2015
"This is an extremely dangerous, potentially catastrophic hurricane," US Hurricane Centre meteorologist Dennis Feltgen told AP.
Clare Nullis of the UN's World Meteorological Organisation offered similar foreboding ahead of the storm's landfall on Friday: "Patricia is now the strongest ever hurricane to hit the eastern north Pacific region. This is really, really, really strong."
However, the storm has now been downgraded to a Category 2 storm (96-110mph) as it has progressed.
There have been no casualties reported so far, according to Sky News.
Hurricane #Patricia approaches #Mexico. It's massive. Be careful! #YearInSpace pic.twitter.com/F5LgnjOjey

— Scott Kelly (@StationCDRKelly) October 23, 2015
But despite the downgrade, the country's president warned there was still a serious threat of floods and landslides.
According to Robert Ramirez de la Parra, the head of the Mexican weather agency, excessive wind speed "makes Patricia the most dangerous storm in history."
Patricia has been compared to Typhoon Haiyan, which barreled across the Philippines in 2013 killing more than 7000 people, and Hurricane Wilma, which hit the Atlantic basin in 2005, killing 87.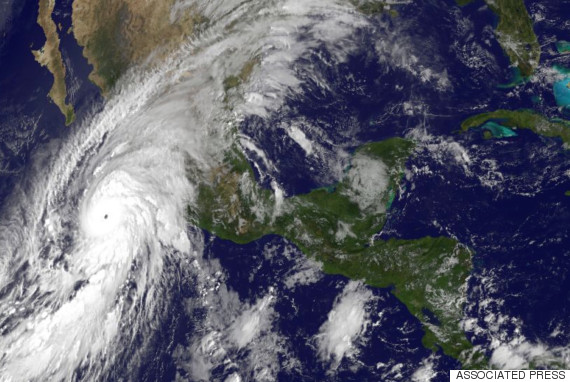 Satellite image taken on Friday, Oct. 23, 2015 shows Hurricane Patricia moving over Mexico's Pacific Coast
Authorities are urging people to stay indoors and avoid travel.
SEE ALSO: