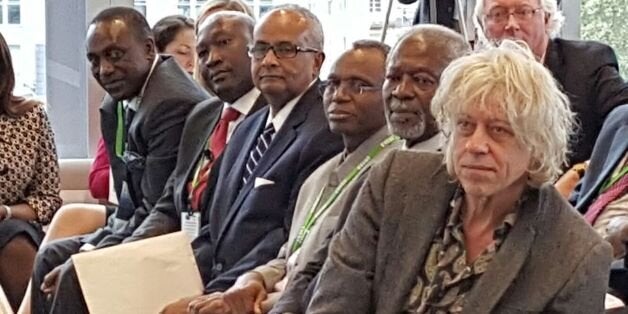 There are 621 million people in Africa who live without access to electricity. By 2030, the British government wants to reduce that number to zero.
On Thursday, development minister Grant Shapps hosted former UN Secretary General Kofi Annan, Bob Geldof, Richard Branson and African leaders in London to launch the Energy Africa initiative.
The project, run by the Department for International Development, aims to exploit the the proliferation of mobile phone payment technology across Africa to bring solar power into homes.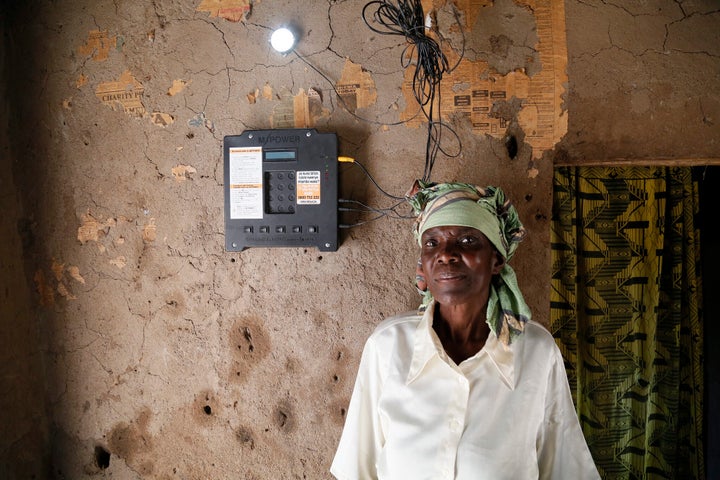 Annan said the lack of electricity on the continent is "one of the great injustices of the 21st century" that robs millions of citizens of the "dignity, opportunity and freedom" that comes with access to modern energy.
"Low carbon development has the potential to act as an engine of growth. This is an exciting time to rapidly scale-up Africa's energy access. This generation of African leaders has a unique opportunity to deliver on the promise of energy for all," he said.
At the launch, held at Facebook's London HQ, Shapps, highlighted the experience of Tanzanian Elizabeth Mukwimba - the woman who he said inspired him to put UK resources behind the project.
The single solar panel on her rural home, paid for using mobile banking, has helped her move away from using kerosene.
"The difference with solar is huge. We used to have kerosene for lighting. Kerosene is very expensive and dirty, with poor light," she said.
Shapps said it was "shocking that around two out of three of the African population have no electricity in their homes" and it was holding people back.
"I have seen for myself how people's lives can be transformed with the installation of a simple solar panel system. The technology is there – all we have to do is remove the barriers stifling the market," he said.
"This is what Energy Africa will help do. It has the power to help millions of Africans lift themselves out of poverty and transform the prospects of an entire continent – something that is good for Africa but good for Britain too."
Speaking at the launch, Geldof said the government's commitment to spending 0.7% on aid, which is frequently criticised by Tory MPs, made the project possible.
"The stars are aligned today, we needed the technology to exist before we could electrify a continent, and now this exists," he said.
"This is the moment, this is doable, this is the moment where Africa powers up, switches on and goes for it."
Related