Flora Shedden might not have won this year's 'Great British Bake Off' but she's already bagged herself a publishing deal, which will see her release her first cookery book.
READ MORE:
However, the opportunity has meant that the 19-year-old, who came fourth in this year's series of 'Bake Off', has had to drop out of her art history degree at St Andrews University.
Experts are already predicting that her book of simple recipes, 'Gatherings', could net her £150,000.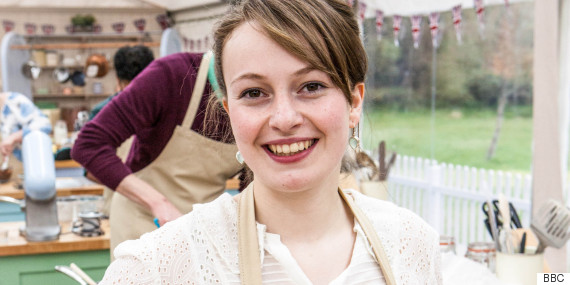 Flora came fourth on this year's 'Bake Off'
Speaking about her decision to leave uni, Flora said she couldn't miss the opportunity to write her own book.
"Making the decision was really tough," she told The Sun. "I'd already taken the last year out working so I was quite late starting a degree anyway.
"Putting it off for another year was something I really didn't want to do.
"But this is an exciting time and these opportunities are only there now. They won't come back in four years when I've finished my degree.
"It was difficult but I knew I didn't want to do anything half-hearted. I didn't want either my studies to slide or to produce a book I wasn't happy with."
And it's not just the book world Flora has her sights on - the teenager is also toying with the idea of doing more TV.
"I thought I'd be a total shambles but TV was a lovely experience," she admitted.
"I think it's a really nice way of speaking to people.
"And I'm a big bletherer — I'll speak to anyone.
"It was exciting and if something was to come out of it and I could make it a career then it'd be lovely."
Earlier this month, this year's 'Bake Off' champ, Nadiya Hussain revealed she nearly didn't make it onto the show at all.
The series six winner admitted she almost quit the hit BBC One show when she found out she had made the final 12, fearing she would have to spend too much time away from her young family.
LIKE US ON FACEBOOK | FOLLOW US ON TWITTER