As far as film releases go, it doesn't get much bigger than a new James Bond installment, and with the 24th movie, 'Spectre', out today (26 October), fans of 007 are currently beside themselves with excitement.
However, the Bond phenomenon hasn't swept over everyone, and despite the MI6 spy being as ingrained in British culture as a cuppa, unbelievably there are still some people who haven't seen a single film in the franchise.
Two such individuals include HuffPost UK's very own Daniel Welsh and Rachel McGrath, who unashamedly admit they just don't get what all the fuss is about when it comes to Mr Bond.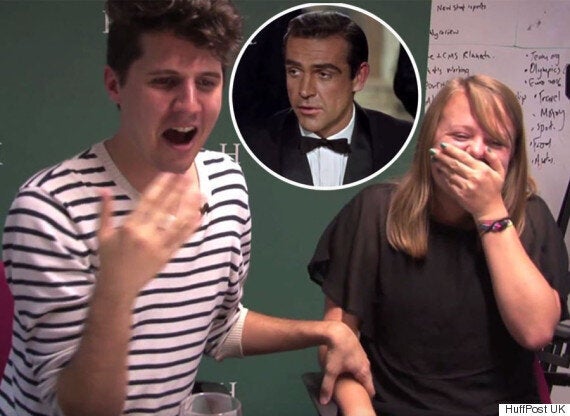 HuffPost UK's Daniel and Rachel watch 'James Bond' for the first time
With a limited knowledge of the film series between them, we invited Daniel and Rachel to a special screening of the very first James Bond film, 1962's 'Dr. No', starring Sean Connery.
After plying them with cheap wine and questionable snacks, we turned on the cameras to find out exactly what their thoughts were on Bond's womanising ways, his toned torso and *that* Ursula Andress scene (let's just say Tulisa was a point of cultural reference).
Watch the video above to find out what happened...
Popular in the Community