An Italian bike firm has issued a humble apology after posting a "sexist" image of a woman's lycra-clad bottom on Twitter.
Colnago marked the start of the weekend by posting the picture – featuring a woman clad in socks and lycra, leaning over a bicycle, pointing her bottom at the camera and sending a coquettish smile over her shoulder.
It was accompanied with the caption: "Ready for the weekend ride?"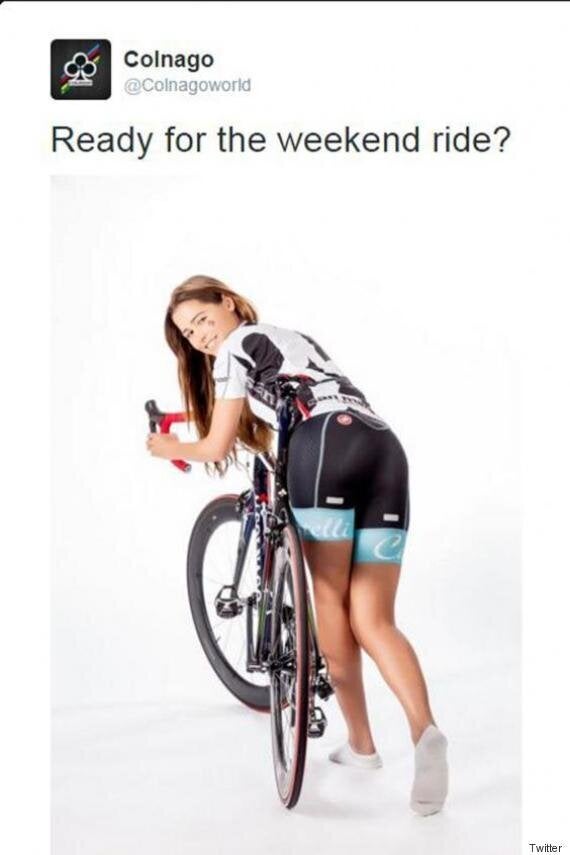 Colnago has since deleted the offending tweet
The tweet has since been deleted, but not before the denizens of Twitter rounded upon it with stinging criticism.
As well as alleging the tweet was laden with sexist innuendos, some also pointed out the bike in the image is considerably too large for a woman.
Some have even threatened to withdraw their business entirely from the firm.
Colnago has issued a contrite apology on it's Facebook page.
It wrote: "Colnago deeply regrets the recent posting of an image and accompanying social media post that is offensive to women, and not at all appropriate.
"Colnago has long supported women's cycling and continues to provide such support, we do not condone sexism, on or off the bike, and sincerely apologise for posting the image.
"Our social media policies have been clarified internally to prevent such posts from happening in the future.
"We respect all members of the Colnago community and we appreciate the needed feedback many have provided to us on this matter."