The recipes are relatively quick to put together and all very easy to pull-off - so easy in fact that you can enlist the help of your kids to make them, too.
We've separated out the recipes into snacks, savoury dishes and sweet treats - all with step-by-step guides on how to make them.
1) Boo-nanas and mini pumpkins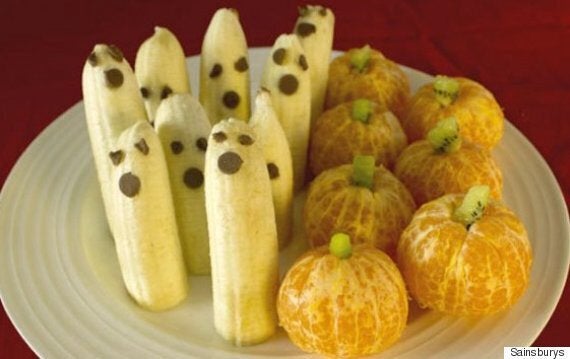 Having spooky fruit dressed as ghosts and pumpkins is a great way to keep snacks healthy yet fun to eat.
You can turn this recipe around in seconds and with ingredients you probably already have in your cupboards - bananas, honey, chocolate chips, kiwi and oranges.
As it's so simple, even with the children involved in this one there won't be much mess.
2) Pumpkin and ginger traybake.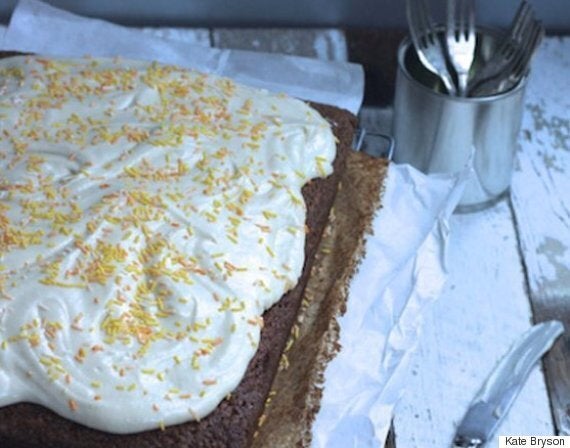 Yes, it's technically a sweet treat but this is a traybake with a difference: it's packed with a solid portion of vegetables in, too.
The cake, with pumpkin and butternut squash packed inside, has a citrus cream cheese frosting.
All you'll need: bananas, long pretzels or twiglets and raisins.
No baking needed. Watch the video below for a full tutorial.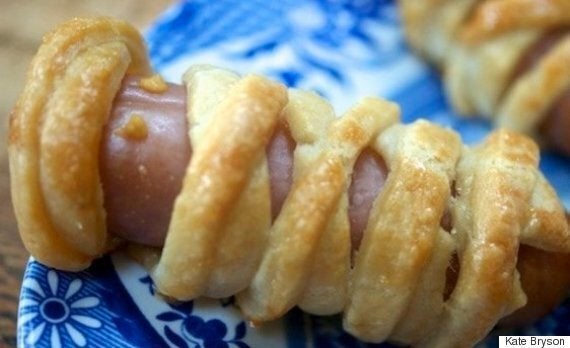 This staple party food favourite has a spooky twist - mummy pastry. Although it might not look like a simple option to make, all you need to do is wrap cooked sausages in ready-made pastry as "bandages".
Leave a gap near the top to draw on some eyes with mustard.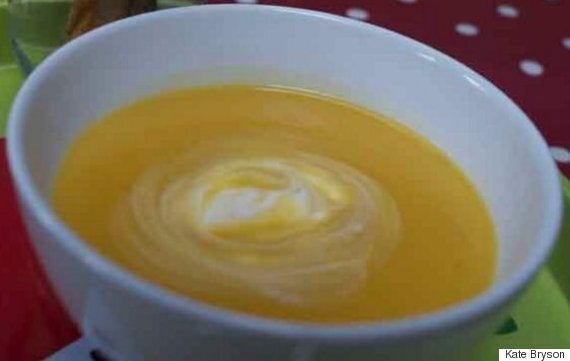 Okay so it doesn't look as spooky as the other recipes, but showing your children that pumpkins aren't only used to sit on your doorstep or to carve faces in could be a good thing (especially as it's healthy).
This recipe works well with coconut milk and a large knob of butter to make it that bit sweeter and creamier.
You can personalise these how you want, but they do require the unedible prop that is vampire teeth, squished on the top of a bread bun.
Use raisins for the eyes and fill the roll with whatever you wish.
Watch the tutorial in the video below.
7) Monster snot delights.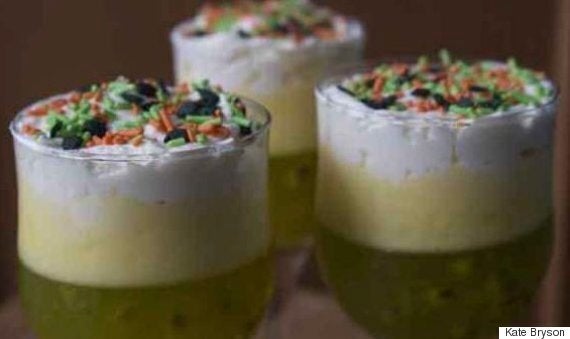 Sounds so appetising, doesn't it? If you tell your children you're making monster snot for dessert, we're pretty sure their ears will prick up.
Thankfully, the ingredients are a lot nicer than they sound: lime jelly, passion fruit, custard and cream all put into mini pots to look like, well, snot.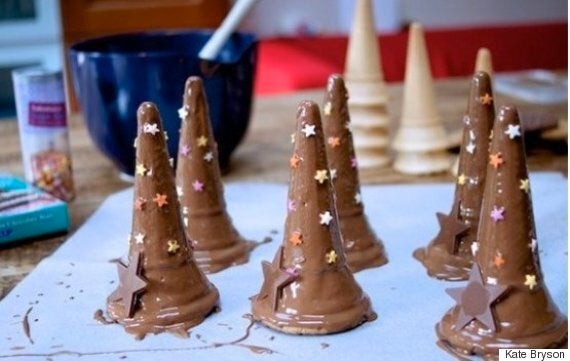 Making these witch hats will probably get messy, but with the three essential ingredients - wafer cones, digestives and chocolate - they're easily made.
All you need to do is pop an ice cream wafer cone upside down on the top of a digestive biscuit, then melt cooking chocolate to be poured over the top.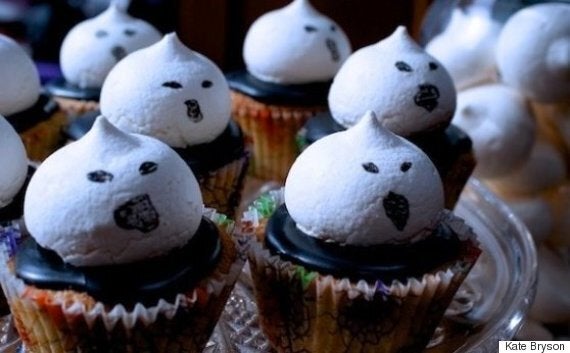 The one thing you might not have for this recipe is an edible black pen to draw on the ghosts faces, but a small black icing tube could work well, too.
And it might look hard, but those ghost meringues are ready bought mini meringues stuck on with icing. Simple. Flavour the fairy cakes as you wish - this recipe uses a zingy orange.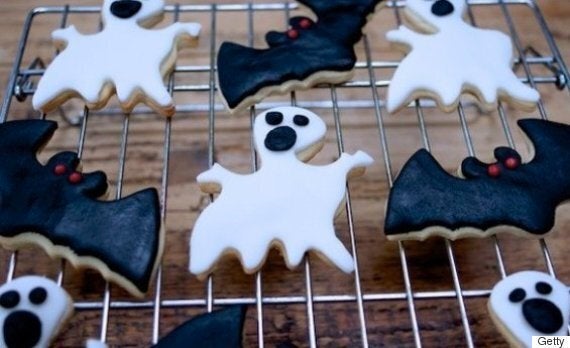 The secret to these creepy cookies is novelty cookie cutters in ghost and bat shapes, which you can pick up at local supermarkets.
Make your job even easier by buying ready-made roll icing, then using novelty cutters to cut it out and place on top.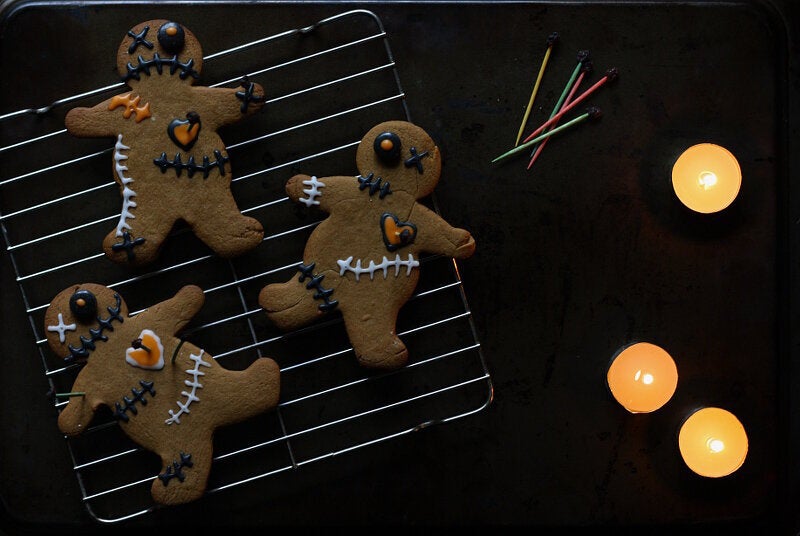 Halloween Recipes To Try At Home