Nigella Lawson has revealed how she thinks she'd fare on 'Great British Bake Off', and if you're thinking that she'd probably walk it in the competition then we're afraid to say you're wrong.
The superstar chef might be world famous nowadays, but she doesn't think her skills would be enough to even win a place on the BBC1 show.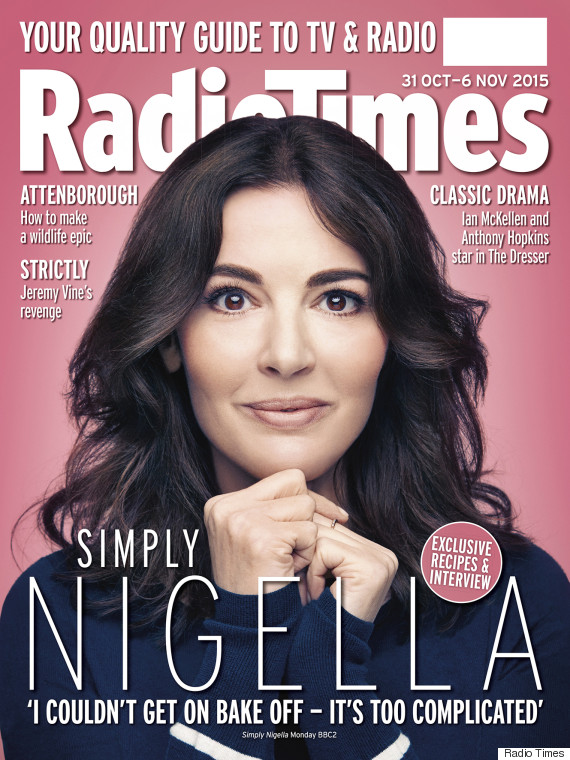 Nigella Lawson
Speaking to Radio Times, she explains: "People know how limited my skills are. I wouldn't get on Bake Off, it's too complicated."
Well, if Nigella couldn't make it onto 'Bake Off', there's certainly no hope for us. *puts the whisk back into the drawer and steps out of the kitchen*
"I like baking in a homespun kind of way," Nigella continues. "If I make cookies I don't expect them all to look the same.
"I'm not being modest. I'm a home cook."
The chef is currently celebrating the release of her latest book, 'Simply Nigella: Feel Good Food', and she'll also be returning to our TV screens next month, with a new BBC2 series.
Nigella recently shared her thoughts on the current trend for 'clean-eating', admitting that she has reservations about strict diets.
"I wouldn't want a life where I lived on chia seed pudding, just as I wouldn't want a life where I lived on eggs Benedict or steak and chips," she said. "I love kale and I'm an avocado obsessive. But life is about balance, it's not about being smug. You don't eat things because you think they're good for you."
"Also, you can guarantee that what people think will be good for you this year, they won't next year."
Read Nigella's full interview in the latest edition of Radio Times, out now.
LIKE US ON FACEBOOK | FOLLOW US ON TWITTER