Nykhor Paul has been an established fixture on the catwalk scene for the last 10 years, but outside of the fashion world, not many people knew of her.
A new diversity champion was born, joining the ranks of Naomi Campbell, Iman and Jourdan Dunn.
Her post went viral and had 22,500 likes and nearly 6,000 comments.
Here, we ask her about post going global, and how she really feels about fashion's colour problem.
You were hailed as a much-needed voice around this subject - why do more models not speak up?
It was never my intention, like 'I need to take this up', because it was actually meant to be a normal conversation.
My post should have not got that much attention – I was in shock. I have heard black models, since I've been modelling, who are just terrified – even if it's just about make-up or hair – of talking about it. I think people should just talk freely about what they saw because it's fashion, it should be improving.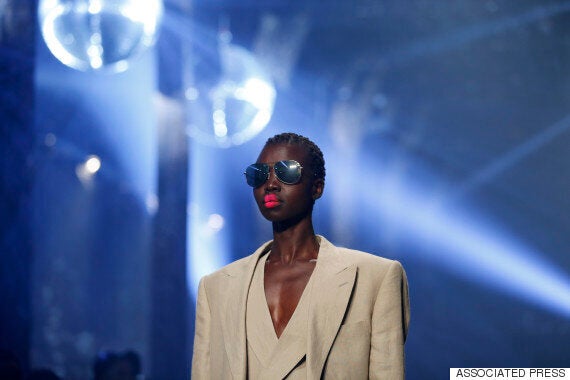 Nykhor at Vivienne Westwood SS16
People are afraid they are not going to work, people are afraid they are going to be put in a box and there is nothing worse than being put in that angry black woman box.
I've had people that don't even know me, that haven't even seen how I am – that have said things like that about my character and it really hurts.
Especially when you are saying something as basic as 'artistically I think you should do this and this better" which I'm saying to improve your skills as an artist. But it comes back to "Oh she's angry, oh she's difficult, oh you know those black people. Naomi does this, they're all angry."
It's a chain of bad reaction that makes a lot of black models hesitant.
Do they have something to worry about?
A lot of us have to feed so many family (members).
To me, it's a job. It may have a fancy title but I'm just using my beauty and it's a frikking job. Like if I worked in a slaughter house or a Gucci store. So these black girls fear they aren't going to work and it does happen. But after my post, the fact that casting directors are doing their own interviews and are talking about it, is great.
Why does Fashion Week still have such a massive race problem?
I want to know what the underlying problem is, because it's there.
And I feel like casting directors – they have a clue. But I feel like the big people in fashion, these are the people calling the shots.
People like Anna Wintour, she is someone who can make so many changes. People like Vivienne Westwood or Karl Lagerfield – all of these people are holding down the roots of fashion (and) will have to be that voice. If someone like Anna Wintour said: "Well, we need to change fashion and make a shift" (it would happen).
If people like her who run this whole thing speak (up), then people at the bottom can change. Casting directors are another branch, so are designers - all of us are branches.
The casting directors could lose their job if they say 'this is why these girls aren't getting booked' or 'this is why these girls are being treated like this'.
Some people have described it as being incredibly short-sighted, that more models of colour aren't used.
When you open this up to a lot of people in this world, do you know how much money you would make?
Imagine how much money Rimmel London and Maybelline would make if they catered to a (wider audience)? They are actually taking a paycut because they are trying to push white beauty. The world has so much variety. It's about the West moving past its comfort zone.
The West is so comfortable with its blue eyes and blonde hair because they are really afraid to lose themselves.
Have you personally experienced it?
Yeah, it's there – how can you avoid it? They have a specific kind of person they are looking for, and I don't hate the person who needs to pick the models for the show, because you're showcasing their baby, effectively. But for me, I really don't think the West knows black beauty, period. And that's it.
Because everything about it is imitated and acted out but it's not told from our perspective. So how can you expect people who don't know your beauty to showcase it? They don't respect it. Even when I'm at a shoot or shows, they don't respect me as a beautiful person.
In my history line of my ancestors, we've been like monkeys entertaining people on a stage. Now I'm just on another platform.
What impact does that have on diversity?
They don't understand it and they fear it. It's not included in a lot of things, they just take it in doses. Some of the shoots I'm in, they always try and make me look like a boy.
In my whole life, I've never been like a boy. Even in my village, when I sat on the dusty floor. But now? It's like 'be strong, be like Grace Jones' – not all of us are these Amazonian, androgynous women – (some of us) are feminine, graceful women who are good with short or long hair.
It's a lot of restriction. Once they know they are comfortable to understand and define our beauty, they will be a lot more inclusive. For now, they only know their own beauty.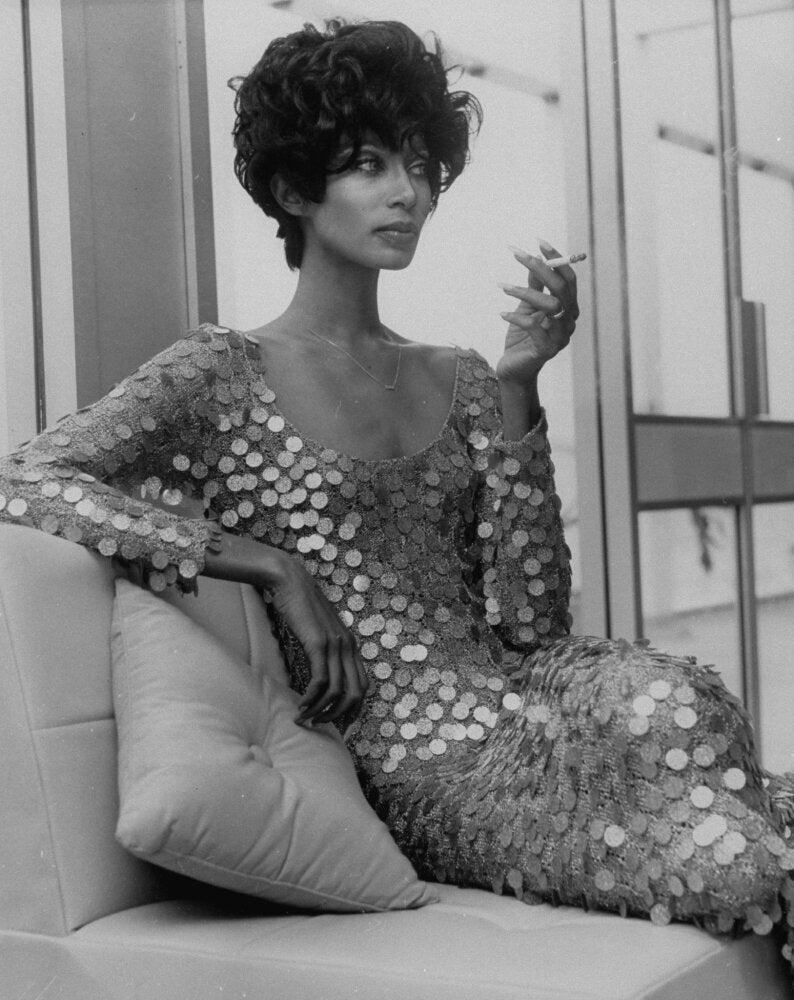 25 Influential Black Models
Popular in the Community