CCTV footage has captured the moment a quick-thinking bus driver leapt from his vehicle to save a suicidal woman standing on a bridge.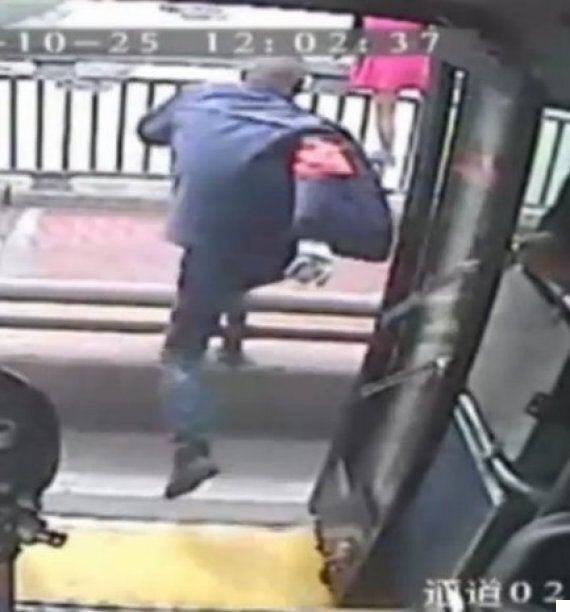 The driver brought the vehicle to a halt and leapt to the woman's aid
The film reveals that the woman, wearing a pink dress, was standing on the railings of the bridge when the driver threw on the emergency brake, and dashed out of the bus to help her.
She can be seen crying and struggling as she is helped towards the bus and local media reports she was taken for counselling after the incident.
Useful websites and helplines:
Popular in the Community