Tributes to the teenager stabbed to death at an Aberdeen school have continued to pour in overnight as a wall of flowers appeared at the gates.
VIDEO: Tributes here in #Aberdeen after a pupil was murdered at #CultsAcademy. @ConnorGillies live 6.30am and 7.10am pic.twitter.com/84lhKLdmTS

— LBC (@LBC) October 29, 2015
The victim of the attack at the Cults Academy, Bailey Gwynne, 16, was rushed to hospital but died later of his wounds.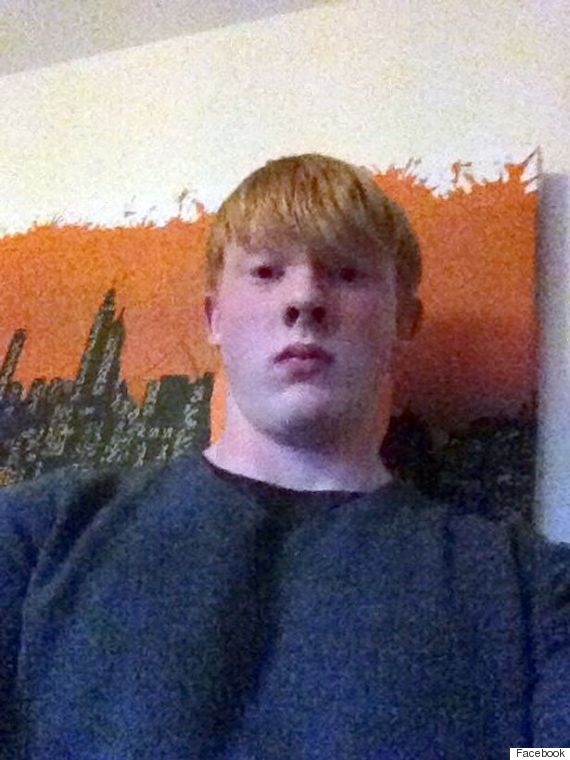 Bailey Gwynne was described as a "very gentle, caring pupil, with lots of friends"
A 16-year-old has been detained by police to "help officers with their inquiries".
Floral tributes at Cults Academy #Aberdeen where 16 year old boy has died following an apparent stabbing pic.twitter.com/yxW6VnE7r0

— Fiona Stalker (@Fionasstalker) October 28, 2015
#BaileyGwynne stabbed at #CultsAcademy is heartbreaking. Didn't know him but it's really sad that something so horrible happened RIP 🙏🏼X

— Melissa (@Melz19xo) October 29, 2015
Anna Muirhead said: "Pupils and staff are in a state of total shock. The boy involved was a very gentle, caring pupil, with a lot of friends.
"I think it's fair to say the whole school community is totally devastated. At the moment of course our thoughts are all with the boy's close family and his friends and what they must be going through at this tragic time."
A candlelit vigil is scheduled for 8pm today.
PLEASE RETWEET. Cults Church of Scotland open to all from 9am Candlelit vigil 8pm. Corner N Deeside Rd Quarry Rd #CultsAcademy

— Church of Scotland (@churchscotland) October 29, 2015
Sometimes things happen that you just can't comprehend. My thoughts are with all those at #CultsAcademy

— William MacKenzie (@plasticcutlery) October 29, 2015
Chief Inspector Graeme Mackie, of Aberdeen Police, said in a statement: "This is a shocking and extraordinary incident for Aberdeen and firstly our thoughts are with the family and friends of the boy who has sadly lost his life today.
"A full and thorough enquiry is underway and there will be a police presence in the area for the foreseeable future.
"We are working closely with the education authorities and wider community as I am sure this incident will be felt not only in Aberdeen but much further afield."
Story continues after slideshow...
All my thoughts are with the family & friends of the young man who has tragically died at Cults Academy today. https://t.co/fPhREzsTJg

— Nicola Sturgeon (@NicolaSturgeon) October 28, 2015
So sad to hear about the stabbing at #CultsAcademy

— Kimmy Ritchie (@kimmyritchie) October 29, 2015
Thoughts and prayers go out today to the families affected by the tragic events at #CultsAcademy, thinking of the pupils, teacher & staff x

— The Flower Room (@The_Flower_Room) October 29, 2015
I'm just catching up with the tragic news from #CultsAcademy. Absolutely terrible. RIP Bailey Gwynne. https://t.co/FycxvkuJaz

— Adele (@thomassenland) October 29, 2015
The school will be closed for Thursday and Friday and specially trained officers have been interviewing pupils.