Police used counter-terrorism laws to seize the laptop of BBC's Secunder Kermani so they could read communications between the Newsnight journalist and a member of the Islamic State (IS).
Police obtained an order from a judge under the Terrorism Act to target the broadcaster and Kermani, who joined its flagship current affairs programme last year and had reported on UK-born jihadis.
A BBC spokesman is reported as saying that police obtained the order to force the broadcaster to "hand over communications" between Kermani and the IS member who had featured in a Newsnight report, but was not a "confidential source".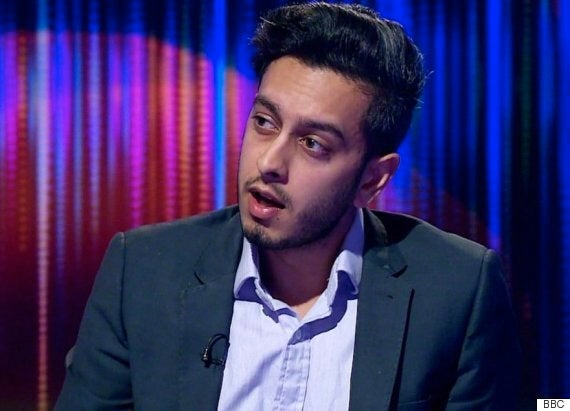 Journalist Secunder Kermani had his laptop seized under counter-terrorism laws
The editor of Newsnight, Ian Katz, said on Wednesday: "While we would not seek to obstruct any police investigation, we are concerned that the use of the Terrorism Act to obtain communication between journalists and sources will make it very difficult for reporters to cover this issue of critical public interest."
Journalists and press freedom campaigners criticised the seizure of the laptop, which is understood to have taken place earlier this year. Members of the public have also questioned whether police overstepped the mark.
Jo Glanville, director of the campaign group English PEN, told the Independent there was "hysteria" around terrorism which was greater than in the aftermath of the 9/11 and 7/7 attacks.
She added: "If journalists go near something to do with terrorism, the police can use the Terrorism Act [2000] to go after their sources."
Journalists have little ability to contest orders made under the Terrorism Act. However, a public interest defence has previously been used to counter police attempts to gain access to information using the Regulation of Investigatory Powers Act.
David Miranda, the partner of the former Guardian journalist Glenn Greenwald, is preparing to appeal against a ruling that he was lawfully detained at Heathrow airport under counter-terrorism powers, the Guardian reported.
Three high court judges concluded last year that Miranda's detention at Heathrow under schedule 7 of the Terrorism 2000 Act in the summer of 2013 was legal, proportionate and did not breach European human rights protections of freedom of expression.
The judgment stated that Miranda was stopped after meeting the film-maker Laura Poitras and was found to be carrying encrypted files, including an external hard drive containing 58,000 highly classified UK intelligence documents, "in order to assist the journalistic activity of Greenwald".
Popular in the Community