Facebook is changing things again and this time, Messenger is getting a makeover.
The changes will see the archaic 'Other' inbox be replaced with a feature called Message Requests.
What this essentially allows you to do is, receive and read messages from anyone without the sender knowing you've read them.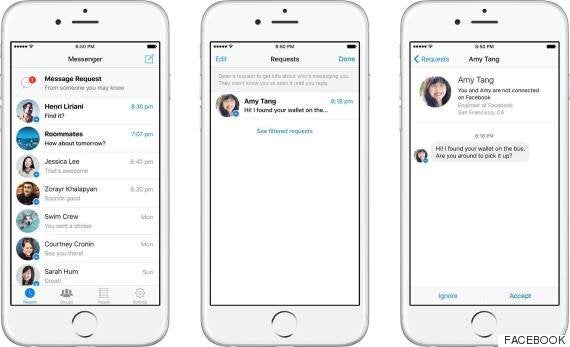 As it stands, notes from anyone who isn't your friend get routed to the 'Other' inbox.
If you are trying to avoid the pressures of responding to total strangers, this can make life a little awkward.
In a Facebook post, David Marcus who is responsible for Messenger, wrote:
"We truly want to make Messenger the place where you can find and privately connect with anyone you need to reach, but only be reached by the people you want to communicate with."
"The rule is pretty simple," he continues.
"If you're friends on Facebook, if you have each other's contact info in your phone and have these synced, or if you have an existing open thread, the new messages from that sender will be routed to your inbox.
"Everything else will now be a message request, minus spam attempts that we will continue to ruthlessly combat."
Message Request will roll out over the next few days and will undoubtedly help us get better at avoiding the weirdos without being too rude.
Related