Four teenagers have been arrested over the death of a 53-year-old man who was attacked by a gang outside a London overground station which led to "dangerous" overcrowding.
John Francis Breen was found unconscious at Stratford Overground station just after 5.15pm on Tuesday and was taken to hospital with serious head injuries.
While his condition was initially described as "critical but stable" police confirmed on Wednesday afternoon that he had died.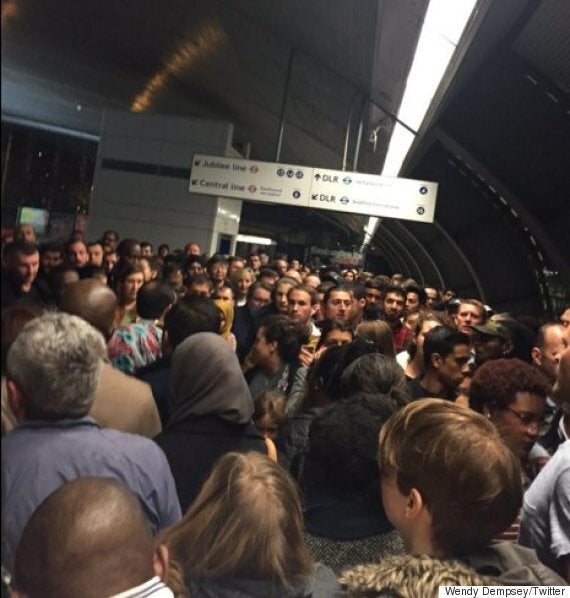 John Francis Breen died after been attacked at Stratford Overground which caused "dangerous" overcrowding
Breen was reportedly attacked by four gang members who allegedly knocked him down a flight of stairs and into a tunnel between platforms.
He was seen lying in a pool of blood while paramedics tried to help him, the Evening Standard reported.
Police later arrested two 14-year-old boys, and a 15 and 16-year-old boy. The arrested teenagers are still being interviewed by police who are appealing for witnesses to come forward so they can "piece together exactly what happened".
The attack sparked "total chaos" according to commuters as some parts of the station were closed so medics could reach Breen.
Witnesses said children were trampled amid the "mayhem" and criticised Transport for London for its handling of the crowding, the Standard reported.
Transport for London has defended its decision not to close the station, saying staff believed that it was better to keep trains running to help disperse the crowds.
Stratford Station, which is served by two Tube lines, Overground, TfL Rail, DLR and National Rail Services, is used by some 160,000 passengers per day.
British Transport Police Detective Chief Inspector Dave Shipperlee said: "We continue to investigate the circumstances of the incident and are still in the process of interviewing the four teenagers arrested last night.
"Our sympathies go out to Mr Breen's family and I would like reiterate our appeal for witnesses to help us piece together exactly what happened.
"We have already heard from several people who were at the station, and I would like to thank those who have come forward.
"I am certain there will be more people who can not only help us with our investigation, but can also provide information that will assist Mr Breen's family in understanding how he sustained such traumatic injuries."
Shipperlee said that during the initial stages of the investigation it was necessary to cordon off parts of Stratford station, which meant "a significant number of people" could not access certain sections of the station.
Nick Paget, a parliamentary researcher, criticised the way authorities dealt with the incident telling the Standard "no one was in control".
He said: "It was an accident waiting to happen. It was only luck that it didn't. Everyone streamed off the Tube lines but they couldn't get anywhere."
Popular in the Community