Holly Dillon, 25, is hoping to change that with her empowering new photo project #GetYourSkinOut.
"Living with psoriasis is maddening, but I think it's something that often gets overlooked because it's not completely debilitating," Dillon tells HuffPost UK Lifestyle ahead of World Psoriasis Day.
"You can function and hide it but psoriasis affects every aspect of your life - physically, emotionally, mentally, sexually and financially. It's a full time job.
"I often refer to psoriasis as a person because it is this extension of myself that I live with 24/7 - it's like an alter ego, whether I like it or not, it's a part of me."
Dillon, who has Guttate psoriasis, recently invited photographer Lewis Khan to take photos of her while she receives treatment for the condition. She's now encouraging others to share their experiences of living with psoriasis by using the hashtag #GetYourSkinOut.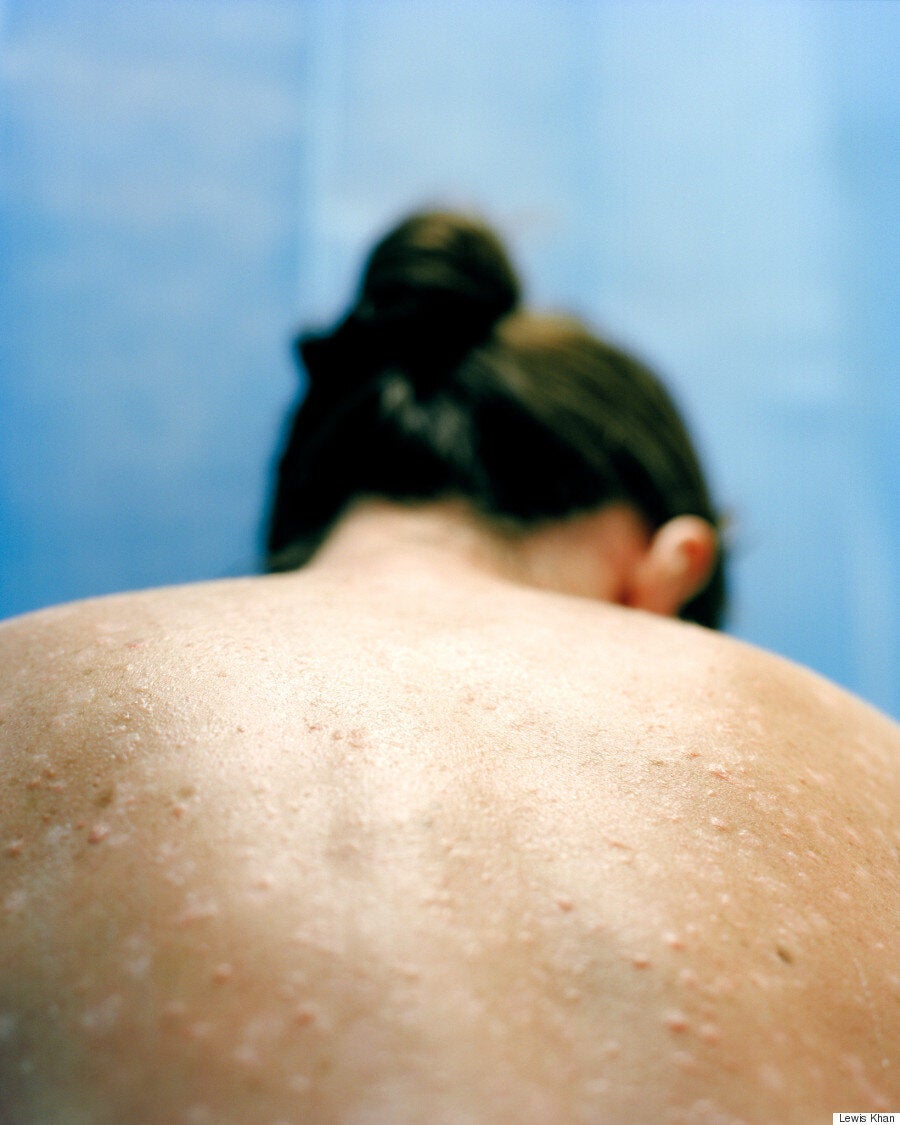 Despite the fact that celebrities including Kim Kardashian and Cara Delevingne have spoken about their experiences of living with psoriasis, Dillon believes a lot of people are still confused by what the condition is.
"Psoriasis is particularly difficult in summer because when you're in shorts or a dress you'll get these kind of constipated looks on the Tube where people look at your skin like 'What is that?'," she says.
"They don't stop and ask and you can't expect them to, so as well as helping people with psoriasis, this project also aims to answer the questions people are too embarrassed to ask."
Dillon began to experience dry, itchy skin when she was 14 years old and has since tried more treatments - and spent more money on specialist beauty products - than she cares to remember.
For her, the hardest thing in the past 10 years has been learning how to develop as a woman while managing her condition.
"I mean, how do you make psoriasis sexy?" she jokes. "Every time you get down to having some nookie there's like a five minute Q&A where the guy will ask what's wrong with your skin.
"I tend to laugh it off and say 'Oh this? It's just psoriasis. Don't worry, you can't catch it'. But if a guy has got dark sheets you're screwed because you're going to leave flakey skin behind."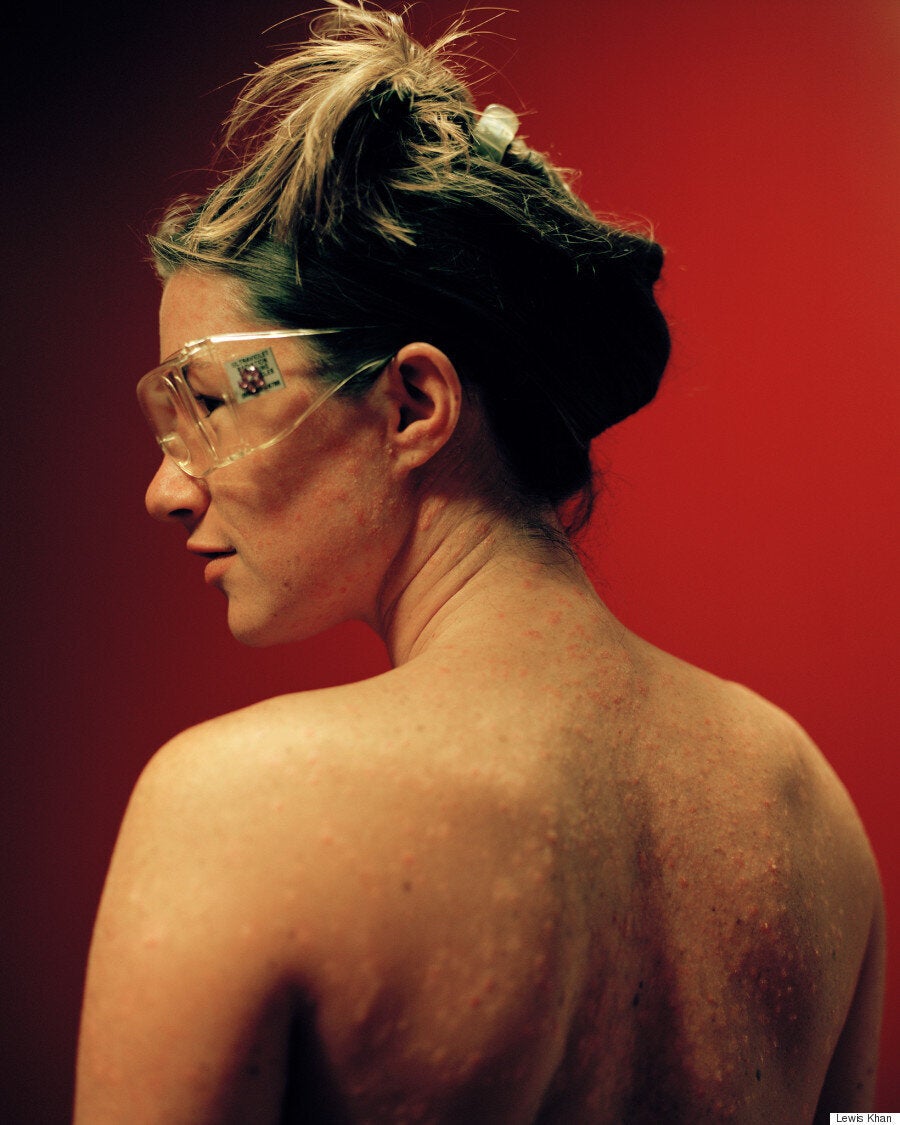 Despite her determination to remain positive and talk about psoriasis with a sense of humour, Dillon admits living with the condition isn't always plain sailing.
"There's been tears, there's been breakdowns - those things happen. I'm a control freak and psoriasis is out of my control," she says.
One aspect of psoriasis that is certainly no laughing matter is the treatment. Dillon is currently receiving a treatment called PUVA twice each week for a total of 15 weeks.
"It consists of me sitting in a bath full of ointment for 15 minutes. The ointment makes your skin particularly sensitive to light," she explains.
"Then I get a light treatment which is monitored and controlled but looks like a sunbed. It comes with its own dangers though. Skin cancer is a massive risk because I do burn sometimes.
"Also I know my remission time is probably only a couple of months, so it's a lot of effort and emotional investment considering I know that it's going to come back."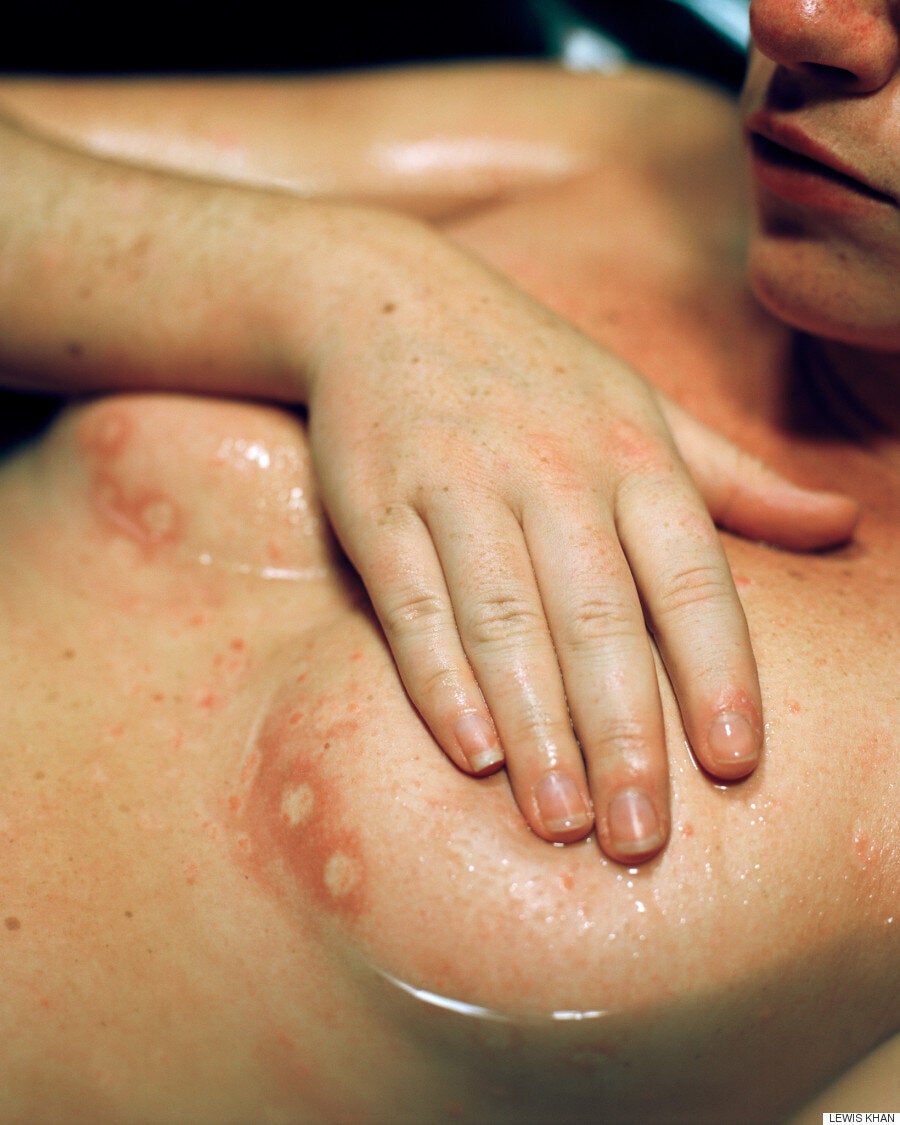 As well as the potential health risks, light treatment is incredibly time consuming.
Dillon, who now works as a content producer for a small company, previously worked on the production of big Hollywood films. However she was forced to change her career a year and a half ago.
"I'd be working from four in the morning to super late at night, I'd be tired and that would cause my psoriasis to flare up," she says.
"Then when it came hospital appointments for treatment, I thought 'How the hell am I supposed to fit that in the day doing those hours?'."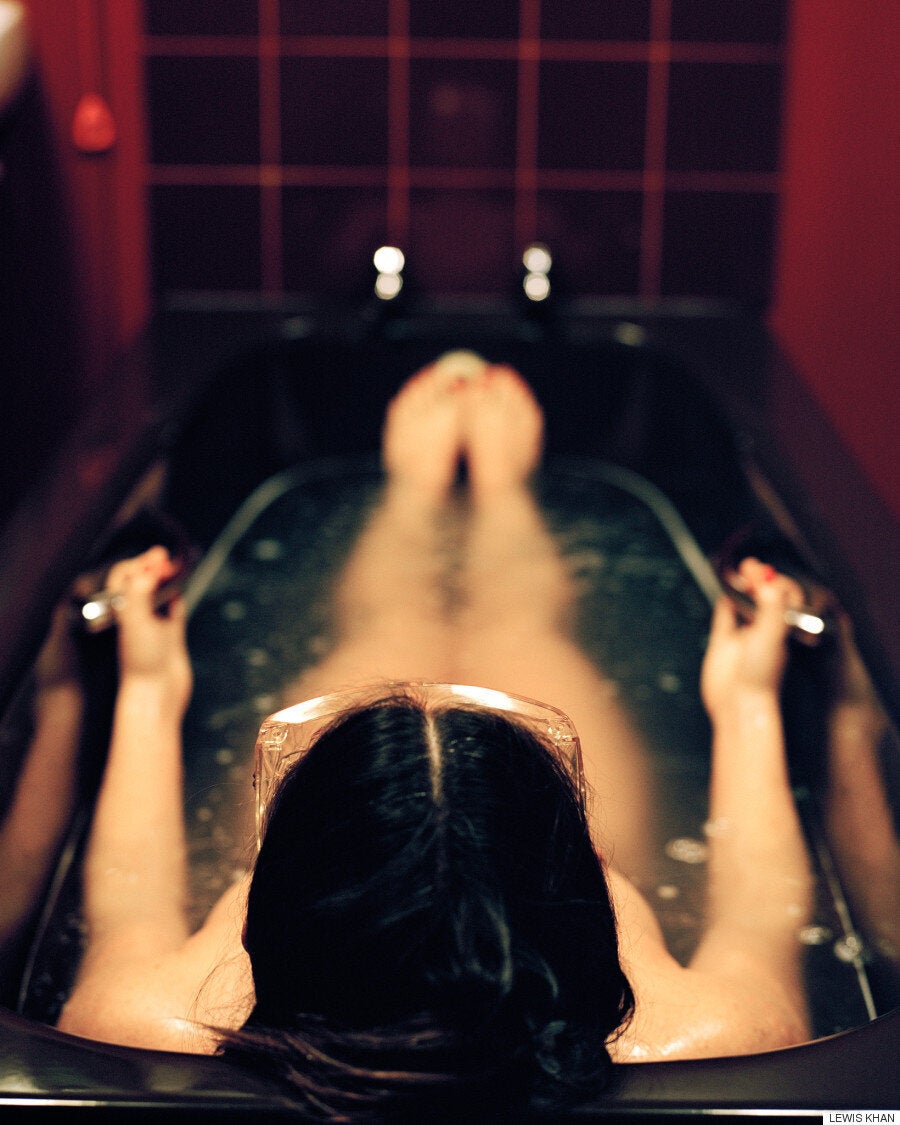 Dillon says support from family, friends and staff at the NHS have helped her through the difficult times and shaped the positive attitude she has towards psoriasis today.
"Psoriasis is unique and I actually think that's quite cool," she says. "Each case and each treatment is different so each person has their own journey with it."
"Ultimately, if I'm being honest and I had the choice, I wouldn't want to have psoriasis. But the experiences I've had because of having psoriasis and the people I've met because of it have made me who I am - and I wouldn't want to change that."
She's hoping #GetYourSkinOut will help others feels empowered about their condition by challenging our notion of what beautiful skin is.
"I hope these images challenge existing photos in the media of women and I think that goes beyond psoriasis," she says.
"I don't see anyone with psoriasis or any other skin condition being represented, but there's a huge percentage of the population that live with these conditions.
"By putting these photos out there, if I can raise the bar and help redefine what beautiful skin is, then I've struck gold."
Above all else, Dillon would like other people with psoriasis to feel inspired by #GetYourSkinOut.
"Don't be afraid, show it off, embrace it and work it," she says.
See more of the #GetYourSkinOut images taken by Lewis Khan below: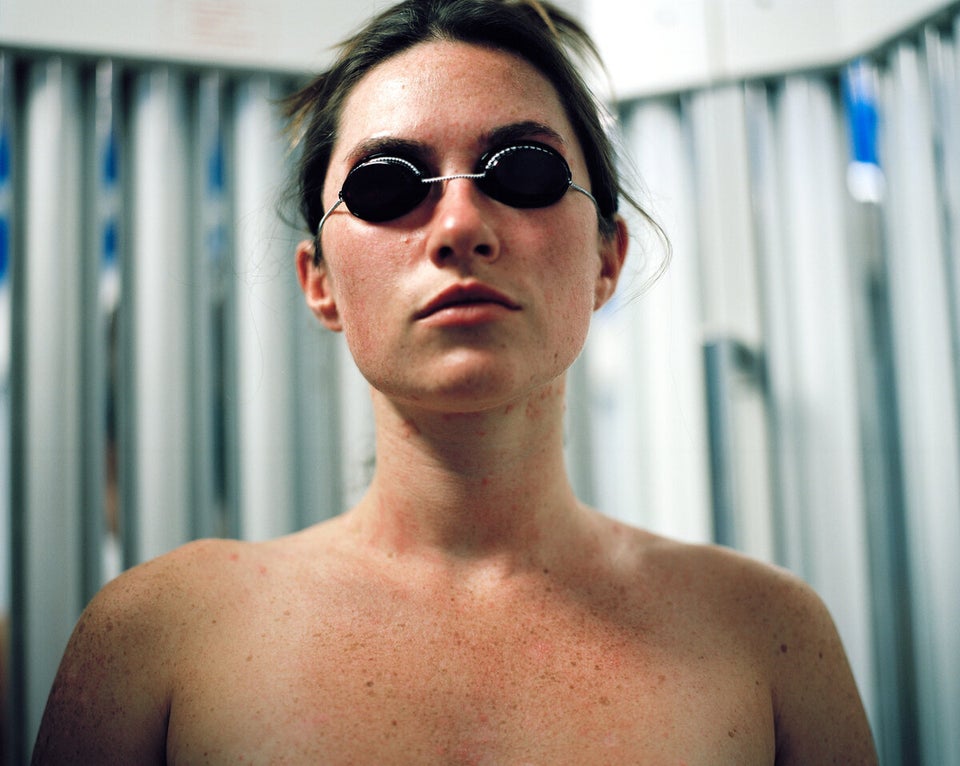 #GetYourSkinOut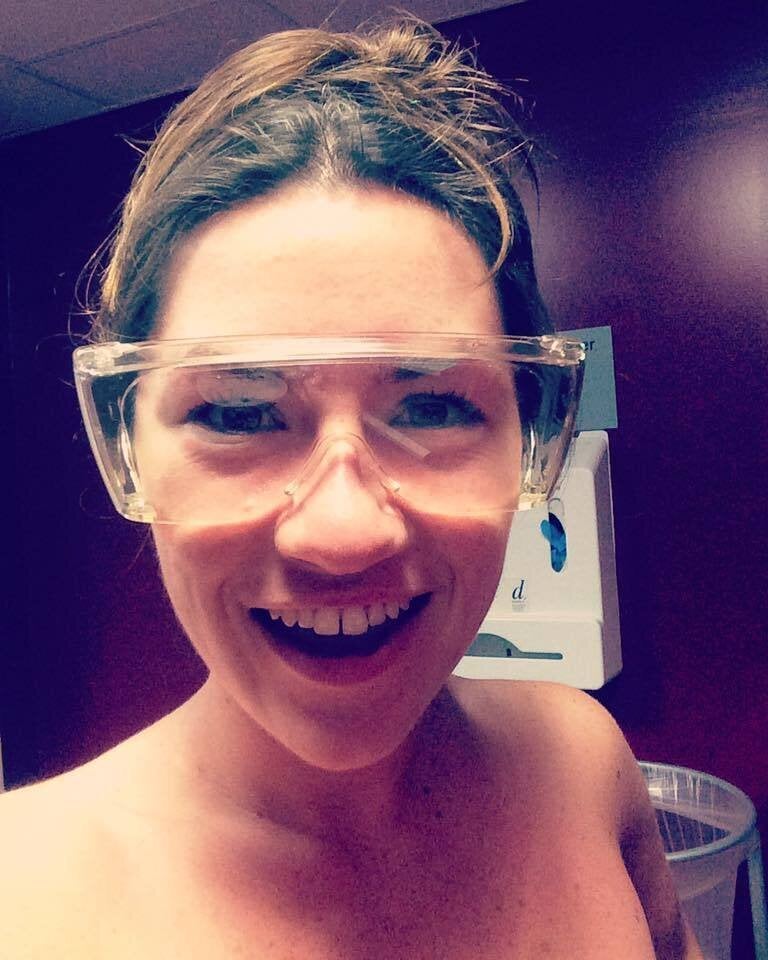 More Photos From Holly Dillon
Related